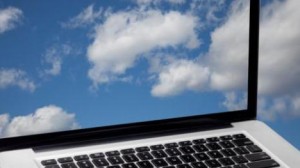 The Asia-Pacific (AP) public cloud services market will increase five fold over the next five years with revenues of US$12billion in 2016, according to Ovum.
In a new forecast (Ovum's Public Cloud Services Global Market Forecast Model), the independent technology analyst finds the market will see compound annual growth rate (CAGR) of 34% from the US$2.89 billion it will reach at the end of 2011.
Asia-Pacific will increase its share from 16% in 2011, to 18.8% in 2016, Ovum said.
Meanwhile, Europe, the Middle East and Africa will remain the second-largest market over the forecast period, Ovum analysts predicted.
The region's share will increase from 27% in 2011 to 29% in 2016. Western Europe will grow at a CAGR of 31.2% from 2011 to 2016 to reach $17.2 billion, up from $4.4 billion in 2011. Eastern Europe will grow at a CAGR of 30.7% from 2011 to 2016 to reach $1.5 billion, up from $396 million in 2011. The Middle East and Africa will increase at a CAGR of 31.7% from 2011 to 2016, rising from $114 million to $451 million.
Saurabh Sharma, senior analyst for Market Intelligence said, "Asia Pacific public cloud services market will grow at the fastest rate amongst all the regions, growth will be driven by the rapid uptake in SME segment as these enterprises continue to realize the strategic gains associated with the shift to cloud.
Increasingly favorable economic conditions and the fast improving infrastructure environment will serve as a major enabler for uptake of cloud services in this region, according to Sharma.
In AP, Australia, New Zealand, China and India will grow at faster rates while Japan remains the top contributor to regional cloud services market. "Recent moves by the major cloud service providers to set up datacenters in AP further underline the increasing strategic importance of the region in the global cloud services market", added Sharma
In terms of the cloud computing service lines globally, SaaS will shrink from 87% of the market in 2011, to 62% in 2016, due to the rise of IaaS and PaaS, which will grow from 9% and 5%, respectively, to 23% and 16% respectively, at the end of the forecast period, Ovum said.
According to Laurent Lachal, Ovum's cloud computing senior analyst, while the market is growing at a fast pace and players such as Amazon and Google are making much progress, the impact of public clouds will not be to render IT departments obsolete, but rather to shift their focus.
He said, "Shifts will include taking a more holistic approach to connecting networks, hardware and software. IT departments will also reduce their emphasis on maintenance and increase their innovation, while being encouraged to take more risks, by giving employees the capacity to tackle high-reward ventures."
"But as ever, preparation is the key to ensuring that cloud computing delivers a positive outcome,"Lachal concluded.