Achieving Dubai's vision for the future of transportation will require the combined efforts of the public and private sector, Mattar Al Tayer, RTA Director General and Chairman of the Board of Executive Directors, told delegates at the sixth edition of the World Government Summit.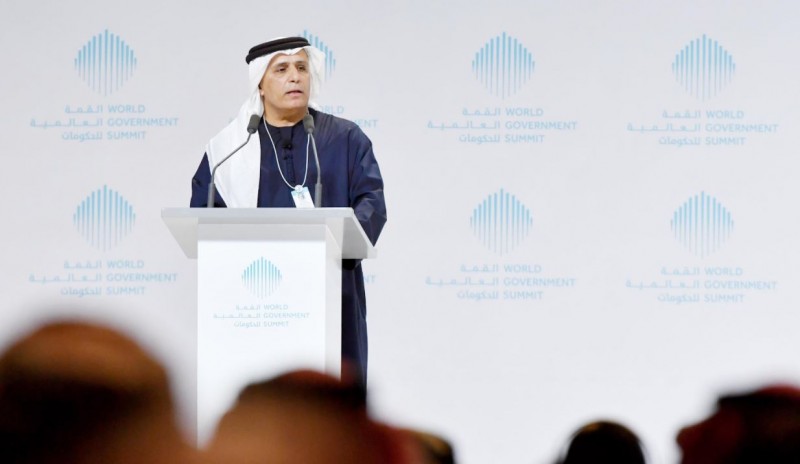 Each form of transportation – flying taxis, autonomous vehicles, or the Hyperloop – will require its own infrastructure, legislation, and data collection/AI capabilities to make the transition from conventional transport to future transport successful.
There are challenges though, said Al Tayer. Systems must be developed in accordance to the environment they will be operating it, an understanding of their impact on urban planning, as well as with consideration to the final cost of service for the end-user.
And while the government will provide the guidance and regulatory framework for these projects, it will also need to work hand-in-hand with the private sector to gather data, ensure safety and reliability, and deploy the latest technologies, including artificial intelligence.
This is not new to Dubai, said Al Mattar. Artificial intelligence, for example, can already be seen in Dubai's existing transportation system. Intelligent systems with 99.9 percent accuracy are what allow hundreds of thousands of Dubai Metro passengers to safely reach their destinations every day, from timetable management to the actual driverless journey.
Dubai also continues to lead the way in private-public partnership in the transportation sector, with the latest S'hail app launched by the RTA last October. The all-in-one app combines both RTA services with private e-hailers Uber and Careem, a collaboration that allows residents to review and choose their preferred channel of transportation on a single platform.
The launch of the RTA's Enterprise Command and Control Centre (EC3), the transport nerve-centre of Dubai, is another hallmark achievement. The centre uses intelligent systems to gather data across all of Dubai's transportation networks and accordingly take centralised decisions. Using artificial intelligence, the centre will speed up the response time to accidents and crises and even support self-driving transportation in the near future.
The RTA also utilised the World Government Summit to reveal the "world's first" autonomous pods, which are designed to travel short and medium distances in dedicated lanes, and can carry up to 10 passengers.