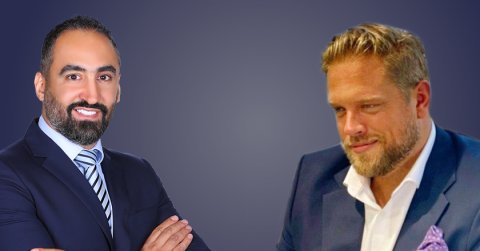 Raqmiyat is pleased to announce that it is entering into a partnership agreement with Kofax to deliver intelligent automation solutions that will drive digital transformation for organisations.
By enhancing customer engagement, reducing operating costs, mitigating compliance risks, and increasing competitiveness, growth, and profitability, Raqmiyat and Kofax aim to revolutionise the industry.
Raqmiyat selected Kofax for their comprehensive portfolio of intelligent automation solutions needed to transform businesses across the UAE & KSA. By leveraging the Kofax's technology, Raqmiyat's customers can digitally transform a wide range of processes across front and back-office operations.
Kofax software leverages artificial intelligence (AI) and deep learning, robotic process automation (RPA), multichannel capture, workflow and case management capabilities to deliver intelligent automation solutions on a single platform. This speeds deployments and return on investment and represents key differentiation and competitive advantage. Kofax's products are used by a variety of industries, including financial services, healthcare, supply chain, government, and manufacturing, among others.
"Raqmiyat is delighted to partner with Kofax to bring advanced intelligent automation solutions to the UAE and KSA", said Bahaa Indary, General Manager at Raqmiyat. "Our collaboration will enable organisations to optimise their processes, improve efficiency, and create a competitive edge in the rapidly evolving market. Together, we aim to empower businesses with cutting-edge technology that drives innovation and delivers exceptional customer experiences".
Ben Locke, Vice-President Software & Solutions – MESA & Emerging Markets for Kofax stated: "Kofax has added Raqmiyat to its roster of resellers in the region with the goal of accelerating the digital transformation of large and medium-sized companies. This move also aims to enhance Kofax's presence across multiple industries, particularly the BFSI sector. Notably, Kofax seeks to take advantage of the e-invoicing mandates that are being enforced in various regions. For instance, in the Kingdom of Saudi Arabia, phase 2 of the electronic invoicing reform began on January 1st, 2023".