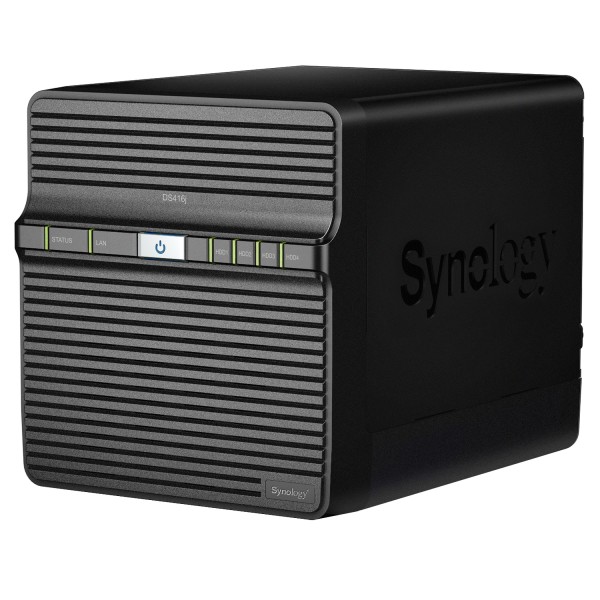 Synology launched DiskStation DS416j, a budget-friendly four-bay NAS server designed to help home and personal users effectively manage data as well as enjoy multimedia on any of their screens.
Coming with a dual-core CPU, DS416j delivers performance, exceeding 112 MB/sec reading and 101 MB/sec writing under RAID 5 configuration in a Windows environment — providing users a 37 percent increase in writing speed when compared with its predecessor.
According to Synology, the built-in floating-point unit (FPU) further enhances the overall capability of the main CPU and allows for a speedier photo thumbnail generation. Equipped with a USB 3.0 port, DS416j can connect to external hard drives and a variety of other devices for high speed transmission of media content or personal files.
DS416j is equipped with front LEDs, allowing users to control and schedule the brightness with four levels of intensity. DS416j consumes only 21.6 watts in full operation and as little as 12.75 watts in HDD hibernation.
DS416j runs on DiskStation Manager (DSM), the most advanced and intuitive operating system for network-attached storage devices that offers a wide range of applications from backup to multimedia for home and personal uses. Synology has received numerous media accolades, including PC Mag Readers' Choice for four years in a row.