The UAE's draft regulations on the use of electric vehicles are set to be extended across GCC countries, it has been revealed.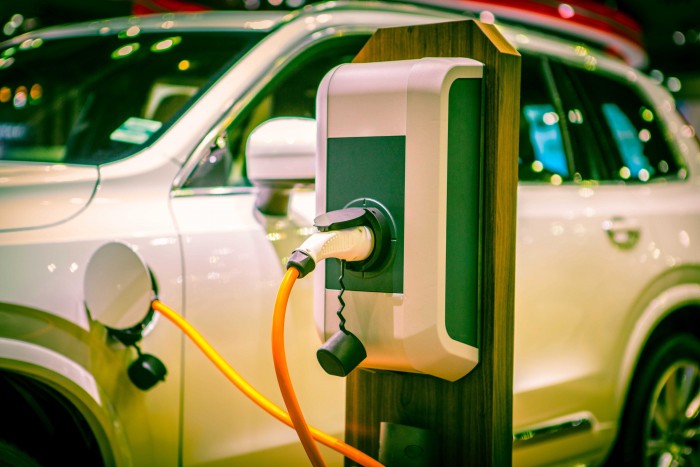 This latest revelation comes after it was reported that between 9 and 20 million electric cars could be deployed globally by 2020, and between 40 and 70 million by 2025, according to estimates based on recent statement from carmakers.
The UAE System for Electric Vehicles, the first of its kind regionally, was unveiled earlier this year.
The launch set up a minimum standard for the efficient power consumption for electric vehicles as part of a strategy to protect the environment and natural resources of the country.
Abdulla Al Maeeni, Director-General of the Emirates Authority for Standardisation and Metrology (ESMA) said that the GCC Standardisation Organisation is currently drafting their own regulations based on those documents.
Al Maeeni added that ESMA is also working on, through the UAE draft, a new phase of eco-friendly and economically-beneficial national policies.
"We are working on a federal formula to address all obstacles to the infrastructure of electric vehicles, hybrids operating with electricity and traditional fossil fuels, and we are proceeding in parallel with the cooperation of federal and local authorities to standardize safety in these vehicles," he said.
The main purpose of adopting these directives was to protect the environment from pollution and emissions, as well as to support the national economy, encourage new sources of economic growth, and realise the country's strategy that aims to support eco-friendly concepts and innovation, he further added.
ESMA said it will issue certificates of conformity to all electric vehicles that match the requirement of the new system, adding that the new system will contribute to raising air quality level by up to 90 percent by 2021.
Dubai's Supreme Council of Energy unveiled incentives to encourage more to invest in energy efficient models, such as electric vehicles, back in September. The biggest incentive is currently being led by the Dubai Green Mobility Initiative, which enables drivers to charge their cars for free at DEWA's Green Charger electric vehicle charging stations until the end of 2019. These drivers are also exempt from Salik fees.
The announcement comes soon after Expo 2020 announced that it has enlisted Nissan as its official automotive partner, providing both electric and smart vehicles for the event's fleet.