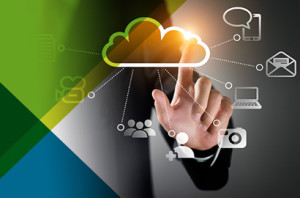 VMware has entered the network function virtualisation market with a platform that lets service providers run their network functions as virtualised applications from different vendors. 
The company launched vCloud for NFV on Monday at Mobile World Congress in Barcelona, where telecommunications and IT vendors and their carrier customers are all promoting NFV as the future of mobile networks.
NFV takes back-end functions involved in managing services and subscribers out of dedicated appliances and turns them into virtualised applications that can run on generic hardware. This makes carriers faster and leaner, allowing them to roll out new services more quickly and be more flexible in how they run their networks. It's also designed to help support the new demands that come with the Internet of Things.
VMware is getting into this market on the heels of both longtime telecom suppliers like Ericsson and enterprise players like Hewlett-Packard that also build platforms for carriers. The virtualisation giant has already shaken up networking with its NSX network virtualisation product, part of the trend toward software-defined networking (SDN). SDN puts the smarts for traffic-handling gear like switches and routers into software, while NFV does the same for functions that run on top of networks.
VMware vCloud for NFV incorporates NSX, along with the vSphere virtualisation system, Virtual SAN for handling storage and VMware vRealize Operations, a cloud management product. It also includes VMware Integrated OpenStack. But the virtualised network functions that carriers will run on the platform can come from other vendors. It supports more than 40 virtualised functions from more than 30 vendors.
VMware claims vCloud for NFV is the first product that runs VNFs from different vendors on the same unified platform for the cloud. It's scheduled to be available this quarter.
Originally published on
IDG News Service (San Francisco Bureau)
.
Click here to read the original story.
Reprinted with permission from
IDG.net
. Story copyright 2018 International Data Group. All rights reserved.