Value added distributor StarLink has been appointed as Napatech's VAD for the Middle East, Turkey and Africa region.
Napatech's reconfigurable computing platform improves the performance of leading IT applications for networking, security, Big Data, analytics, machine learning and artificial intelligence. Its FPGA-based SmartNIC software and hardware offloads and accelerates burdensome workloads within standard server platforms, returning valuable CPU resources to the applications and services they were intended for.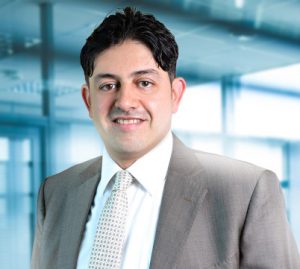 Mahmoud Nimer, general manager, StarLink, said, "In a world of software defined networking, the way networks are being designed and secured is changing. A wide range of cybersecurity applications are being deployed as software-only solutions on standard server platforms. We are excited to add the Napatech solutions to our security framework using their FPGA-based SmartNICs to help our customers and partners fulfill this vision.
The agreement enables StarLink to add Napatech's reconfigurable computing platform to its portfolio of IT security offerings. StarLink will be fully authorized to sell, market and distribute Napatech's FPGA-based SmartNIC hardware and software to networking and cybersecurity teams who are deploying applications and services as software solutions on standard server platforms.
This partnership marks the latest move by Napatech to strengthen its sales, marketing and distribution channels around the world and follows recent partnerships with VARs and distributors in North America and EMEA.
Joe Seiferth, vice president, worldwide channel Sales at Napatech, said, "An increasing number of networking and cybersecurity professionals are deploying software-based solutions to meet their performance and cost objectives, while maintaining the highest levels of agility. The demand for these new solutions includes enterprise, government, service providers and cloud data center networks. StarLink has the reputation and relationships to bring Napatech's solutions to their customers and partners around the world."