Hatem Hariri, CNS Managing Director, outlines how the IT leader has been serving customers in the UAE and Middle East region for the last 34 years in delivering technology innovations and solutions to their business problems.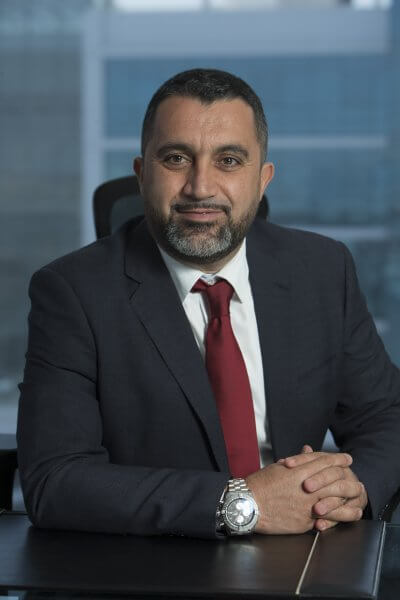 CNS is a regional leader in providing innovation and cutting-edge technologies and has been offering digital solutions for more than three decades to support organizations in the UAE and across the GCC.
"We thrive in offering a full-service blend of software, hardware, and innovative technologies in addition to a round-the-clock service support and managed services to enable clients in their digital transformation journey, and their customer support," said Hariri.
Hariri alluded to the impact COVID-19 is going to have on IT spending globally and said some industries will recover quicker than others.
"No one can deny that COVID-19 has had an unprecedented impact globally and regionally on almost every industry. Several studies have shown that IT spending will decline by approximately 8% in comparison to last year due to the impact of COVID019 on the global economy," said Hariri.
The CNS Managing Director believes that industries such as hospitality, entertainment, and aviation will recover slower than others – and feels that client demand patterns will also shift and said that companies must be able to adapt in order to align with these new changes.
"At CNS, we're turning this massive challenge into meaningful change by engaging more in supporting our customers, by doing more with less. We're providing a new all comprehensive offering with an OPEX model, with highly efficient managed services," said Hariri.
According to Hariri, cloud based transformational solutions and services are one of the key highlights during the pandemic and will be post COVID-19 such as cloud-based telephony, messaging and cloud-based conferencing.
"We're enabling several clients with remote working and distance learning solutions by providing them with high security levels to empower them and maintain a high-level of business continuity. I've got full confidence that we are reshaping the IT landscape in the region thanks to our post-COVID-19 adapted business model which is supporting clients in their digital journey," said Hariri.
Meet the Experts:
CNME Editor Mark Forker spoke to Asef Sleiman– Head of innovation and technology partner business unit at CNS to find out how Computer Network Systems have been leveraging their expertise and knowledge to help their clients maintain 'business continuity' during the lockdown.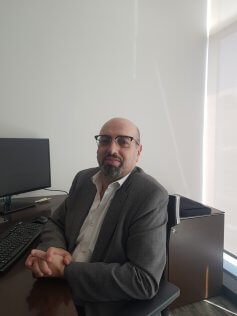 "Technology has played an essential role in helping both people and organizations to continue being productive and connected. Our strong relationships with our clients and our understanding of their business needs and objectives helped us to act quickly and respond to their immediate requirements and same time opened new areas of innovation to support our enterprise customers," said Sleiman.
CNS supported their clients in their business continuity through different solutions such as automation (business and communication), remote working type capabilities like collaboration and secured communication.
"We addressed the security demand for remote working, for example we responded very quickly to new demands due to the COVID-19 situation for frontline customers like MOHAP where we had to help them mobilize quickly and provide the connectivity and security requirement for more than 28 quarantine locations in addition to providing the managed services for this demand. Our focus on cloud has also been paramount which supported our clients in their business continuity. Thanks to our expertise and cloud offering whether on-premise or the hybrid one, our clients benefited during this critical period from instant access to computing infrastructure," said Sleiman.
Ayman Basha, Head of Digital Banking – partner business unit at CNS, explained how they have been helping their customers in the banking and finance sector before and during COVID-19.
"It's very imperative to understand the implication of the current banking and finance challenges before and during the pandemic event of COVID-19. The banking industry faced a considerable disruption from many of the FinTech companies as they were filling gaps within the banking services, offering more sufficiently and efficiently services which meet consumer needs anywhere anytime," said Basha.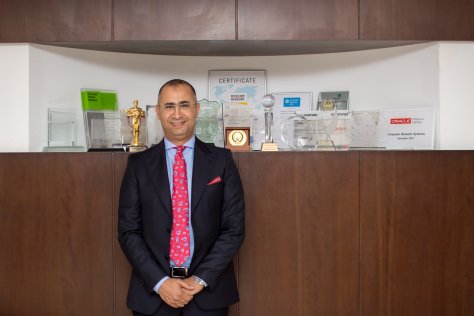 During the COVID-19 pandemic, Basha also believes many financial institutions are facing challenges due to legacy issues.
"The need to have digital services avoiding physical interaction is currently a must and not a choice anymore. The banking and finance industry are clearly suffering from the legacy, and traditional way of doing their business, and they are exploring all digital options, including moving their entire CORE banking into cloud and SAAS model," said Basha.
Basha also highlighted CNS's role in supporting their customers which is based on their long history of technology innovation.
"We are positioning CNS-BFSI to be an essential cornerstone that enables banks to build and implement their digital transformation strategies in a progressing and logical way, and enhancing their traditional banking model, by enlarging the focus on embracing and transforming their technology infrastructure and e-channels to enable digital services targeting customer needs by enabling quick ROI for customers based on SAAS model with ready API's connectors," said Basha.
Saeed Khan, Head of managed services and ITO at CNS, explained how they helped clients maintain operations whilst at the same time reducing their costs.
"CNS offers a shared delivery model through our NOC centers in Dubai and Abu Dhabi for managed services to enable service and business continuity which can help organizations to reduce cost through our OPEX model," said Khan.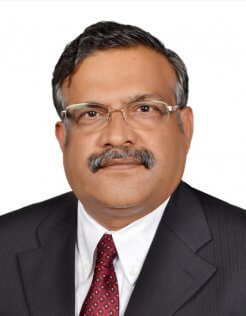 CNS's service improvement programs are systematically planned initiatives which attribute improvement in one or more of the following parameters of service delivery:
IT Service Management through adoption of digital transformation AI & RPA technologies
Detect incident/ problem reduction and improve capacity and availability through analysis.
Knowledge Base Management
Defined roles based on IT Service Management processes rather than skills.
Identify bottlenecks as processes execute.
Monitor and dynamically adjust actual work.
Customer Testimonials:
"We are very happy to have CNS IT services. CNS are doing an excellent job and have been great about taking on extra assignments. CNS quickly identified and understood our key needs and suggested creative and cost-efficient solutions to addressing them."
Ghassan Saleh, Project Management expert at Federal Tax Authority.
"Over the last three years our experience with CNS has been fantastic and we're very satisfied, especially their technical team which is very proactive and always support us with high priority. I also appreciate the Desktop and Network and Sales team members for their response and valuable support."
Shah Mohammed, Networks Analyst, Social Care & Minors Affairs Foundation.
"CNS Middle East delivered on the main objectives of MOHAP project by building an IT foundation that is backed up by 24×7 service delivery and technical support to guarantee service continuity and customer satisfaction."
Mubaraka Mubarak Ali Ibrahim, Director of Health Information, MOHAP.