The Ministry of Health and Prevention has officially launched the "Maharati" system, a healthcare learning and management system, at the Training and Development Centre in Sharjah.
The announcement is part of MOHAP's efforts to improve the health system and nurture a culture of innovation in the work environment through a globally accepted training system.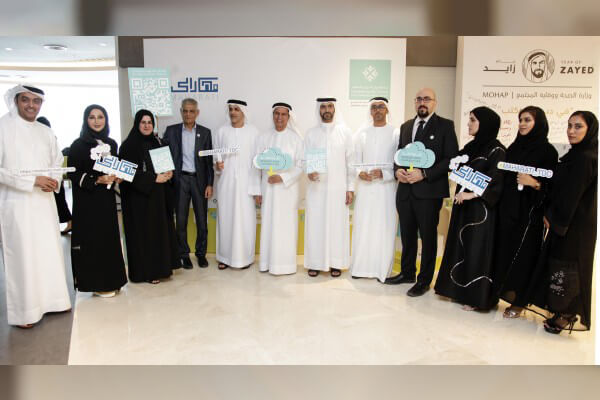 Apart from strengthening the UAE's health industry, "Maharati" also seeks to build a smart e-learning system and sustain effective local and global partnerships to keep up with future changes.
"Maharati" is a unified smart platform for e-learning and an integrated Learning Management System designed according to the highest international standards. It automates the management of the training courses, from measuring individual development training needs to registration, planning, attendance and absence management to certification and programme evaluation.
In addition, the newly introduced system provides an e-learning platform allowing the enrolment and launch of new e-training programmes and the introduction of integrated programmes and e-learning resource management.
Awadh Seghayer Al Ketbi, Assistant Under-Secretary of Support Service, MOHAP, said the Training and Development Centre is one of the national initiatives aimed at improving the health services in the country according to the highest international standards.
It is aimed at ensuring continuous skills improvement for the medical and administrative staff to raise the standards of quality, excellence, and services in the local health field; provide internationally accredited sources of training and knowledge, and enhance the attractiveness of the health professions in line with the ministry's strategies.
He highlighted that the ministry is working hard towards developing a robust health information system, applying international standards in managing the health infrastructure in the country, and developing suitable technology to manage the health system and help accelerate the smart transformation efforts for better quality care and happiness of society.
AlHemeiri said that the innovative "Maharati" training system represents a qualitative leap towards developing the employees' own abilities to adapt to industry changes within the framework of continuing education and training. To reach all ministry employees, the intelligent and interactive system uses a contemporary e-learning method to empower them and ensure suitable training excellence, creativity, quality, efficiency, and effectiveness.
The e-learning training course modules have been developed internally and designed specifically for the ministry's staff in coordination with international academic and training partners.
Also present during the launch were Dr. Yousif Al Serkal, Assistant Under-Secretary for Hospitals Sector; Dr. Amin Hussain Al Amiri, Assistant Under-Secretary of Public Health Policy and Licensing Sector; Dr. Hussein Abdel-Rahman Rand, Assistant Under-Secretary for Health Centres and Clinics; Saqr Ghanim AlHemeiri, Director of the Training and Development Centre; Adnan Al Riyami, Director of Human Resources Management, and members of the project team.