Help AG will demonstrate its "SMART approach to Cybersecurity" aimed at empowering Middle East enterprises to enhance their cybersecurity posture while reducing IT complexity and management overheads at its upcoming the at its upcoming Security Spotlight Forum (SSF).
The event will be held in Dubai and Abu Dhabi on the 26th and 27th of November respectively.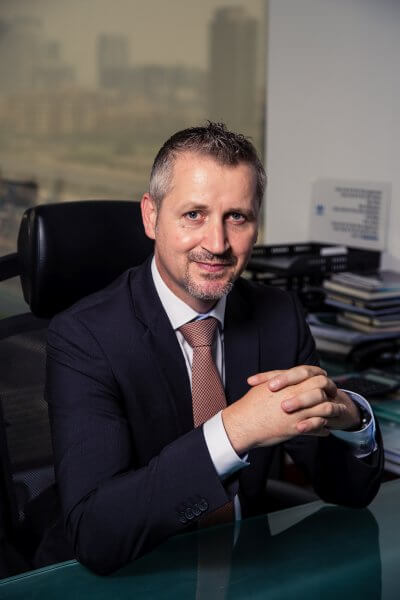 During the forum Help AG's white hat hackers will conduct a live hacking session on the latest trend of fileless attacks, demonstrating how technologies such as steganography and undetectable encoding tools are proving difficult to detect even for next-generation endpoint security solutions.
Co-participating at Help AG's flagship security event are four of the company's vendor partners- Symantec, Splunk, F5 Networks and Infoblox. As in previous editions, SSF will feature in-depth, interactive sessions and hands-on solution demos by Help AG as well as each of the participating vendors. These will focus on simplifying and strengthening cyber security through automation and the integration of collective intelligence.
"2018 has truly been a year wherein cyber security has taken centre stage for every organisation, irrespective of size and industry vertical. Businesses' dependence on IT has only deepened while the threat landscape continues to scale at an alarming pace," explained Stephan Berner, CEO at Help AG. "Given that the growth in budgets and resources has far from kept pace with the increasing demands on IT, cyber security professionals must adopt a SMART approach. I am confident that those who attend our Security Spotlight Forum will have a clear understanding of how to address new and complex threats in the most efficient, thorough and cost-effective manner."
Help AG intends to kick-off the event with an in-depth look at the technologies and processes implemented by its Managed Security Services (MSS) team in its Cyber Security Operations Centre (CSOC), along with a roadmap of upcoming automation of the CSOC for ongoing service enhancement. This will be followed by presentations by top regional executives from each of the participating vendors on the following topics:
Symantec: The power of the packet fuels your investigation and incident response.
Splunk: Security Orchestration and Automatic Response (SOAR) in the SOC.
F5 Networks: Orchestration and security of a DevOps application framework.
Infobox: Threat intel and orchestration of defence.
The half-day SSF events will be held at the One&Only Royal Mirage, Dubai, and the Shangri-La Hotel Abu Dhabi. Further details and agendas for both events are available at https://www.helpag.com/events/.