CNME Editor Mark Forker spoke to David Noël, Regional Vice President – Middle East, Africa & Russia CIS, at AppDynamics, to find out how the global APM leader is empowering businesses to deliver unrivalled digital experiences to its customers.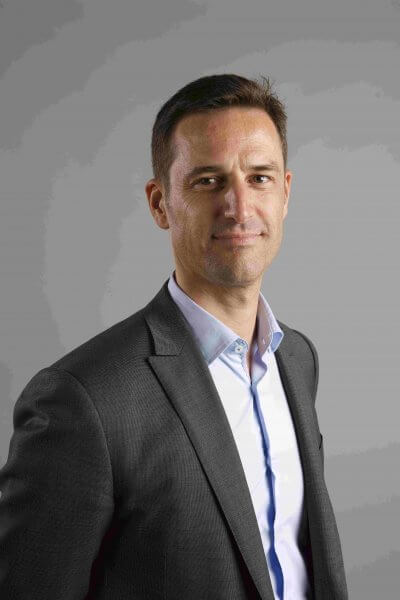 We now live in a truly connected digital world which is ultimately driven by user experiences. Technology now plays a fundamental role in our daily lives, but with that comes heightened expectations when it comes to how we interact with applications.
Any negative experience that consumers may encounter when using an application can have severe financial implications and repercussions for businesses. In this new digital world, brand loyalty is something of a rarity, and what has become abundantly clear is that our attitudes to the applications that fuel our experiences are fickle to say the least.
Businesses understand that 'customer experience' is critical to their very survival – and that is why AppDynamics has become the go-to player globally for enterprises striving to ensure they meet the demands and requirements of their users.
Whether it be booking a taxi, or ordering food, a poor experience can determine if we are likely to stop using that application entirely – or advise our family and friends to avoid using a particular product or service. "Given our low tolerance level for less than perfect digital experiences, it's easy to make the argument that 'application loyalty' is the new 'brand loyalty'," Noël explained.
Noël is a former Gartner account executive who joined AppDynamics four years ago and was tasked with the responsibility of spearheading its operations here in the UAE, and across the Middle East and Africa region.
Prior to joining AppDynamics, he was well-positioned to see that there was going to be an explosion of digital transformation across the Middle East – but stressed that this process and journey has been accelerated by the ongoing global COVID-19 pandemic.
"I've always loved working at the forefront of innovation, and when I was at Gartner, I could see that this region was heading towards a path of seismic digital transformation and it has been on that path for the last four years. But this has been exacerbated in the last three months due to COVID-19. We've seen digital transformation projects implemented in days and weeks that would normally have taken months or years."
In a new study launched in May, 'The Agents of Transformation Report 2020 – COVID-19 Edition', AppDynamics discovered that an overwhelming 99% of IT professionals in the UAE said their organisations had changed their technology priorities as a result of the pandemic. And 78% confirmed they had implemented digital transformation projects in a massively shortened time frame.
"Many organisations have had to scramble to transform digitally. The availability and performance of applications and digital services has become a priority for IT teams, and technology such as Application Performance Monitoring (APM) has become more business-critical than ever," said Noël.
The dynamic executive then outlined the science behind how the APM provider helps businesses overcome challenges in terms of the delivery of their services to ensure seamless experiences.
"Every time a user interacts with a mobile application it initiates a transaction in the application. When something fails or slows down, that transaction breaks. It impacts the performance of the app and the experience of the user. What we do is insert lightweight, non-intrusive software into the application, right from the end-user device, mobile app or browser, to the compute back-end. This enables us to provide end-to-end visibility of the user journey. There are millions of transactions every day and it's impossible for IT teams to understand performance, especially when you consider the complexity of multi-cloud. We use ML & AI to monitor the real-time performance of the application. This enables us to create an intelligent machine learnt baseline," said Noël. "We now know what normal looks like".
According to Noël the creation of a 'dynamic baseline' informs IT managers across the UAE, from banks to airlines, if their application is performing like it should be.
"As soon as there is any deviation from the machine-learnt baseline, it is immediately flagged and reported to their IT department. The information conveyed in real-time, alerts them proactively to the fact that something is degrading and that customers are going to get very frustrated, very quickly, because the application isn't working properly. It is essentially an early-warning system that allows them to start fixing the issue before it impacts more customers and hurts their financial performance," continued Noël.
"The additional value of seeing the execution of 'every line of code' give us the ability to visualise business data. Application Analytics, allows customers to automatically extract the data associated with each transaction flowing through their application and propagate business context without having to worry about coding to logs. With this, users get insight into the real-time revenue, and business performance," said Noël.
AppDynamics entered the market in the Middle East back in 2016 – and has quickly positioned itself as the partner of choice for a whole host of major companies from across different industries in the region.
Noël explained that he was the first employee on the ground in this region for the APM provider, and in the following years AppDynamics has exponentially grown its direct sales teams and partner ecosystem to ensure strong coverage in each of its target markets.
"We work with enterprise organisations across the region in multiple sectors including telecoms, airline, banking, financial services and insurance. Many consumers across the UAE use applications every day where AppDynamics is playing a role in delivering exceptional digital customer experience," said Noël.
The charismatic regional VP explained the strategy behind the customers they specifically targeted when attempting to penetrate the market here.
"When we started, we quickly identified which customers we can help the most. We honed in on organisations that have significant digital services delivered through web and mobile and quickly demonstrated how AppDynamics can improve both their customer experience and customer satisfaction with demonstrable business benefits and proven ROI," said Noël.
Returning to the Agents of Transformation report and the ongoing challenges caused by the pandemic, Noël explained that the pressures technologists have faced in recent months have been unprecedented. 72% of technologists feel under more pressure at work than ever before and 81% believe that COVID-19 has created the biggest technology pressure that their organisation has ever experienced.
"There is also an opportunity here for technologists who can step-up to the challenge and become Agents of Transformation within their organisation. Despite the pressure, 88% of technologists see this time as an opportunity to show their value to the business and 85% say their perception within the business has been positively impacted by the IT teams response to COVID-19," said Noel.
Crucially, AppDynamics has shown solidarity with its customers during these unprecedented times by launching its COVID-19 Assist Program.
"AppDynamics launched the COVID-19 Assist Program to help companies experiencing a surge in traffic on websites and mission-critical internal and external applications. The program includes offering free licenses to use our SaaS platform for a period of three months, free 30-minute meetings with a technical consultant to review and revisit the new requirements in the current climate and free access to our AppDynamics Premium University. We're passionate about helping enterprise organisations as they adapt to the digital demands resulting from COVID-19," said Noël.
In addition to this, AppDynamics customers are benefitting from Cisco Capital's Business Resiliency Program which enables customers to defer 95% of payments on qualified purchases until 2021.
"Our proposition for the industry when the pandemic hit was pretty powerful, and the approach has been very well-received by the industry," said Noël.
It's impossible to ignore COVID-19 as it has affected every aspect of our daily lives, but it has also further increased our dependence on applications and we're using them now more than ever before to remain connected. A trend that AppDynamics has been tracking for some time.
In 2019 AppDynamics released a report titled 'The App Attention Index'. The regional VP explained what is meant by a 'digital reflex' which is a term coined from the report.
"During nearly every waking moment of the day, people are interacting with a host of applications that deliver digital experiences. These experiences drive so much of our everyday lives that, often, we're not even aware of our reliance on them. In this way, the use of digital services has become an extension of human behavior, an impulsive, natural, sub-conscious action – a "digital reflex." So it's vital brands acknowledge that exceptional digital performance and world-class customer experiences are no longer aspirational – they're business-critical."
When asked what ultimately differentiates AppDynamics from other APM providers in what is an ultra-competitive environment, Noël believes the combination of its capabilities coupled with that of Cisco, which acquired the company in 2017, makes the company a formidable force.
"When we joined forces with Cisco in 2017, it helped them transform – and together we built a common purpose across the Cisco stack and AppDynamics. We've created a vision for AIOps called the Central Nervous System (CNS) for IT. Through the CNS vision AppDynamics and Cisco empower businesses with AI-powered insights and automation that help customers take the right action, at exactly the right time," said Noël.
However, he points out that when you have a poor digital experience the application is not always the issue. Equally the network or underlying infrastructure could be the source of the problem.
"The combination of AppDynamics and Cisco is unique. With Cisco we're able to provide full end-to-end visibility through the whole stack. Other APM vendors will be stuck on the application side, but we can go right into the applications, the server layer and virtualisation all the way into the network, or the hardware – and the clients today are demanding full stack visibility - our ability to do this differentiates us from other competitors, " concluded Noël.