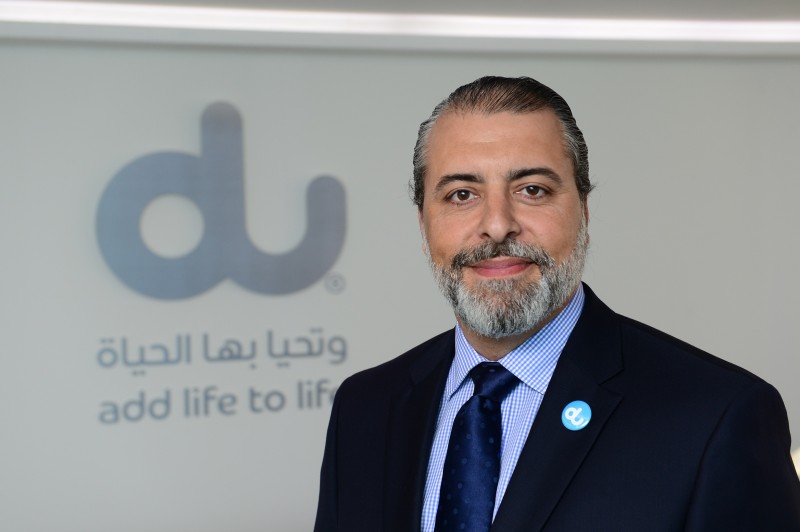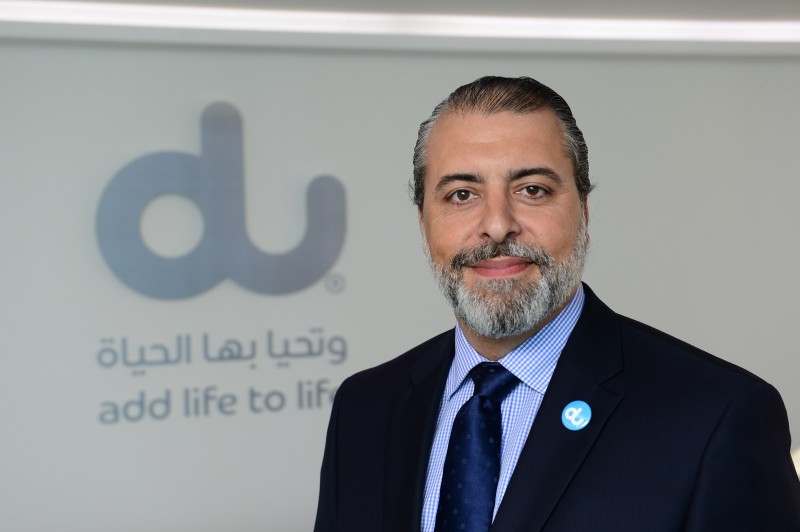 du and Unified Inbox (UIB) have announced a strategic partnership to bring an AI-based way for users to communicate with the telco through a platform of their choosing.
The partnership will integrate UIB's artificial intelligence messaging capabilities in du's network, allowing users to benefit from UIB's UnificationEngine, an AI-powered Internet of Things (IoT) messaging platform.
Customers will be able to communicate with du's customer care and services and will eventually also be able to control the devices in their smart homes and offices via text and voice messaging on channels including WhatsApp, Facebook Messenger, Skype and WeChat.
UIB's ability to enable communications with customers in natural language text and voice messaging aims to provide a simple way for users to access all of their IoT devices.
The service also aims to help enterprise customers by allowing them to control their industries, smart manufacturing equipment and their smart offices via a single contact in their smartphones.
UIB was recently selected to participate in Dubai Future Accelerators' third cohort, where it is working directly with du and alongside other government bodies.
Dubai Future Foundation's third cycle is currently into its nine-week cohort, and is a platform for government entities to join hands with the private sector to develop innovative solutions, and discuss ideas that integrate Fourth Industrial Revolution-inspired technologies.
Samer Geissah, du's vice president of innovation, said, "Our association with the Dubai Future Accelerators gives us the agility to bring innovative solutions to our customers today. In line with the recent UAE Artificial Intelligence strategy made by His Highness Sheikh Mohammad Bin Rashid Al Maktoum, Vice-President and Prime Minister of the UAE and Ruler of Dubai, we are already able to support our government in its Vision for 2021 and beyond."
Another intriguing feature of the technology will be the option for customers to avail various offers based on their location/time or on-demand by chatting with a du customer service assistant. The service will be available in English and Arabic with the option of adding more languages in the future.
"We are very happy to be working with du, one of the world's most innovative and customer-oriented consumer and business brands," UIB CEO Toby Ruckert said. "We will be working very hard to ensure du's customers are able to enjoy easy access to all of their services and devices without the need for separate apps, calls, or web services. Our focus is to enable du's customers to chat with du as easily as they chat with their friends, on their favorite social media, messaging, and chat platforms."
Geissah added, "We are excited to be the first ones to introduce this revolutionary technology in the UAE, which will help both our individual and enterprise customers. Our vision is to allow customers to ask us anything through their preferred way of communications such as WhatsApp, and together with UIB, it will become a reality for our users to communicate with us and also control their smart devices via simple messaging in their preferred platform and language."
Using AI with machine learning and natural language processing, UIB will be developing a dedicated assistant for du's customers.