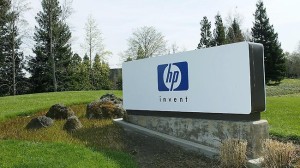 Hewlett-Packard Australia has been fined A$3 million by the country's Federal Court for making misleading statements to customers and retailers about warranties.
The representations were in relation to consumer guarantee rights and included false statements about requiring consumers to have products repaired several times before they could get a replacement product; a limited "express" warranty period and requiring customers to pay for remedies outside the express period; and HP being able to use discretion for consumers returning products bought online.
The information was provided to customers by HP call centre staff around the world, who were following internal guidelines by HP.
HP also told retailers it was not liable if retailers did not seek authorisation from the company before giving refunds or replacements to consumers.
The $3 million fine "reflects an acknowledgement of the seriousness of the respondent's conduct", according to Justice Buchannan, who handed down the judgement.
The Australian Competition and Consumer Commission (ACCC) began proceedings against the computer manufacturer in October last year.
"This was an important case to the ACCC. The misconduct was widespread and systemic from a very large multi-national firm," Rod Sims, ACCC chairman, said in a statement.
"The ACCC believes that this penalty sends a strong message to all companies, particularly large multi-national companies, that the Australian Consumer Law (ACL) is not negotiable. This result also shows that the court is not afraid to impose significant penalties for serious contraventions of the ACL."
HP has been ordered to pay $200,000 towards the ACCC's costs for the court case and carry out consumer redress orders and corrective advertising.
HP said it has "voluntarily consented" to the Federal Court orders and is reviewing its warranty and support practices.
"We deeply regret that in the instances identified by the ACCC, HP fell short of our core commitment to high standards of service for Australian consumers who purchased our HP-branded desktop computers, notebooks/laptops and printers and of our duties under Australian consumer laws," an HP spokesperson said.
The ACCC announced today it was taking online group buying website Scoopon to court for allegedly engaging in misleading and deceptive conduct.