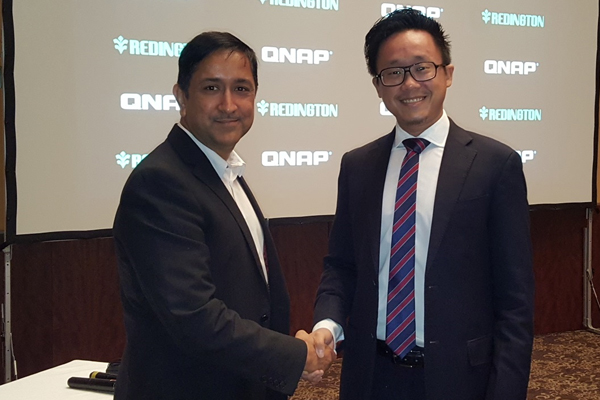 QNAP Systems has recently announced a partnership with Redington Gulf, a subsidiary of Redington India, to develop the Middle East NAS market and to boost its market share.
QNAP and Redington Gulf signed a distribution agreement covering the Gulf Cooperation Council (GCC) region. The signing ceremony took place on 5th October 2016 in BurJuman Arjaan, Dubai.
"We are delighted to cooperate with QNAP to develop the Middle East market and bring comprehensive NAS solutions and versatile applications to both home and business users," said Jeetendra Berry, Vice President, Volume Division of Redington Gulf.
Under the agreement, Redington Gulf is now an authorised partner for the full-spectrum QNAP NAS products.
"The demand for NAS is booming in the Middle East market, and QNAP will strive to gain a dominant market share through widespread channels and localised customer service. The Middle East is one of the key target markets for QNAP sales penetration, and we are honored to have such a strong and renowned partner like Redington Gulf. We are looking forward to a win-win situation with notable market growth together," said Tim Chen, GCC Territory Sales Manager, QNAP.