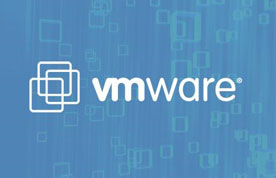 VMware will award one small or midsize business $20,000 worth of software and services in a competition it is launching across the EMEA region.
Entrants must explain in no more than 200 words how they would use VMware virtualisation and cloud technology to move beyond cost savings and help transform their business.
The 'Thinking Big for your Business' competition will award the company with the best proposal using VMware solutions to simplify their IT or move toward IT-as-a-Service with a transformational effect on the business.
This could be associated with opening a new branch office to respond to market needs, launching new products and services or helping employees work more flexibly and efficiently.
The latest research conducted by Canalys has revealed that SMBs are planning to accelerate their adoption of virtualisation with twice as many companies heavily virtualised by 2014.
Although cost cutting is a primary driver for virtualisation adoption, SMBs are seeing the broader business benefits of virtualised environments, enabling businesses to be more agile.
"Our SMB customers are telling us that they are pulled in many directions especially in this tough operating environment," said John Churchhouse, SMB director in EMEA.
"However, what we've seen is those companies that have aligned IT to the business are reaping the benefits. We're launching this competition to encourage more SMBs to think creatively about how IT can transform their business and help turn one organisation's vision into reality," he added.
More details on the competition, which must be entered by 31st July, can be found on the Thinking Big for your Business website.