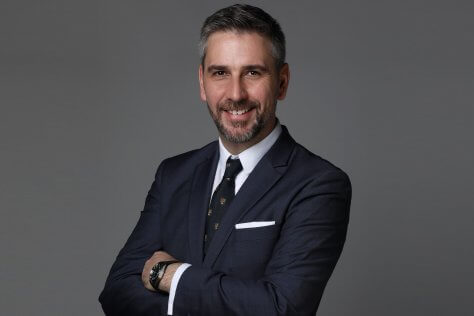 International service company, Serco Middle East, has appointed Paul Bogan to the role of Chief Digital Officer headquartered out of its Dubai office.
With a focus on driving the expansion of the company's technology offering, Bogan will be responsible for Digital Asset Management, Workforce Management and use of Big Data, as part of Serco Middle East's Executive Management team. Bogan will also lead the digital team to create new strategies to offer value to clients and implement agile ways of working by leveraging the latest technologies.
Bogan brings his experience of over 22 years working in technology for both the private and public sector and of setting up new digital-focused service lines both in the UK and most recently in the Middle East. Prior to joining Serco, he was the Market Director of Digital and Technology for Atkins Middle East and Africa.
Paul Bogan, Chief Digital Officer, Serco Middle East, said, "There's no doubt that technology is driving change at pace and is revolutionising how we work and conduct business. At Serco, we need to be ahead of the curve to leverage the power that technology brings to drive innovation and growth. I'm proud to be joining Serco Middle East at a time of tremendous opportunity so that we can harness digital enabled solutions to deliver improved services for our customers and an even greater end-user experience.
"Serco has a strong track record in the Middle East when it comes to its technology offering, and I'm proud to lead the team as we continue to innovate our service lines."Phil Malem, CEO, Serco Middle East, said, "Our Middle East strategy has a strong focus on technology and Paul will be responsible for driving this forward within the region. Paul has an excellent track record of setting up new technology-focused service lines which aligns to our areas of focus, which will ultimately contribute to the growth of our division and business as a whole. We're very much looking forward to welcoming Paul to our team and supporting him on his career trajectory with us as we look to achieve our collective goals in the future."