by Rob Pye, CEO, selfologi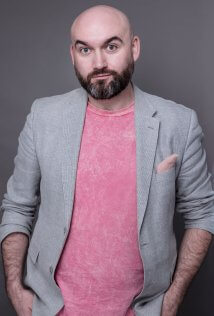 The world of eCommerce and digital technology continues to evolve at pace. So too do the demands of consumers, who expect a mobile-first, seamless experience across every touchpoint. So how can you make sure that your technology is able to quickly adapt to change in line with emerging trends and behaviours? selfologi CEO, Rob Pye, explores the concept of composable commerce and how this approach may hold the key to futureproofing your business.
What does futureproofing mean?
In general terms, futureproofing is the process of anticipating what the future may hold and developing a means to minimise the adverse effects of such events. In the world of ecommerce, the approach is exactly the same: you must assess your digital solution now, if you want to ensure it can continue to deliver value well into the future. It's about ensuring flexibility and agility, so your business isn't left behind.
Monolithic restrictions
Traditional monolithic ecommerce solutions simply don't offer the adaptability that today's digital businesses require. They don't allow you to keep up with ever-changing customer demands, meaning your business will struggle to move forward. I have been in the ecommerce beauty industry for 20 years and have seen first-hand how an outdated version of platform technology necessitates a complete re-platform with every core version upgrade you want to make. Functionality is interdependent by its very nature, with any customisation requiring extensive work or even a complete rebuild. With the potential to be version limited, monolithic solutions can be costly, both commercially and timewise, and ultimately don't allow your business to move at the pace you require.
What is the solution?
In this day and age, it is clear that any approach to ecommerce must allow you to scale with new technology when you need it to and allow you to continue to build new functionality in the future. How? Composable commerce is an approach that really allows you to create a 'best-in-breed' solution. Comprising of core capabilities and third-party vendors that are selected to meet your unique requirements, the main benefit is the ability to make the optimal investment choices with the right technology solution partner, for each facet of functionality, without compromising on the quality of each function.
When it comes to futureproofing, speed really is of the essence, and this is where composable commerce comes into its own. New functionality can quickly, effortlessly, and efficiently be added whenever your customer, or business ambitions, dictate. It also facilitates a more agile approach to product design, giving your business the option to really optimise and personalise experiences to your consumers preferences, for an all-round better user-experience both today and in the future.
An innovative example
At selfologi, we have recently embarked on a truly innovative venture that had to leverage the latest headless technologies. Our aim is to become the ultimate destination for users to discover, learn about and book cosmetic treatments across the Middle East. We therefore had to create a platform that could evolve with our consumers' behaviours, offering us unparalleled scalability of its features to ensure we can continually evolve with our consumer's demands and guarantee the growth of our business. We knew that in order to futureproof selfologi, composable commerce was the only way forward.
Let's take something like our booking functionality as an example. We are setting out to digitally transform an industry that is currently offline. Over $2.2 billion is being spent on cosmetic treatments in the GCC annually, but all bookings are made over the phone or in person. With such a huge potential, we knew we had to get it right if we are to facilitate the behavioural transition of so many consumers to booking their treatments online. We have to offer a completely seamless end-to-end booking journey for not only the consumer, but the clinic as well. Composable commerce offers us an underlying technical architecture that enables both B2C and B2B use cases in a tightly coupled and intuitive way. We can make interchangeable and progressive improvements as and when we need them, beginning with the core functionalities we want, then building on them when we – or our customers – are ready. The scalability possibilities really are endless and as well as progressively enhancing the functionality of our platform, we know we can adapt the functionality quickly, efficiently, and effectively in the future.
Looking to the future
We don't know the full extent of functionality that our customers will require yet. They don't know either, as this simply hasn't been done before. But when they do, we will be able to give them exactly what they want. With a composable approach to ecommerce, we are confident that we will never find ourselves in a technical 'dead-end'. Our technology and our business can adapt in any way we need it to, and we are ready for anything the future might throw at us.