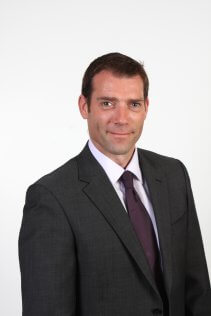 Mark Thomson, retail industry director, EMEA, Zebra Technologies, explains how retailers can optimise their operations by embracing technologies.
In retail, it's important to create a smooth shopping experience for the consumer, and a frictionless customer journey is rapidly becoming a ubiquitous demand among retailers. However, this can be tough amid constrained budgets, rising shopper expectations and pressure via "click and collect" requests. Digitalisation has whet the appetite for an impeccable customer journey, and online experience continues to inform tastes for in-store interactions. These changing demands are pushing retailers to better harness smart technology and the Internet of Things to make shopping more personal, engaging and relationship driven.
The best innovations are born of necessity, and there has certainly been a great deal of necessity in retail. The much-documented flux of the sector has pushed retailers of all shapes and sizes to revisit their strategies and evolve rapidly to keep pace with diverse customer demographics.
To help retailers stay at the leading edge of personalised, frictionless in-store shopping experiences, Zebra Technologies has launched the PS20, a next-generation Android-based, personal shopping solution (PSS). The clever bit of technology is dual purpose and can be used by both staff and shoppers, immediately maximising return on investment (ROI) for retailers.
Enhancing shopper experience  
Frictionless shopping means eliminating anything that doesn't add value and negatively impacts the shopping experience. Common complaints of in-store friction include queuing to pay, delayed or no access to stock information and printing receipts or accessing store cards. Essentially, anything that makes the in-store experience – which is already more of an investment of time than online – a laborious one.
These pain points, although subjective are barriers to making in-store shopping more pleasurable for customers and more profitable for retailers. Worryingly, it is not just shoppers that are aware of these issues.  Zebra's Global Shopper Study, which surveyed retail associates, decision-makers and shoppers, shows 42 percent of store associates had little time to help shoppers because of the pressure to get other tasks completed. Another 28 percent claim that it's difficult to get information to help shoppers. However, two-thirds (66 percent) of retail store associates surveyed believe that if they are equipped with tablets, they could provide better customer service and improve the shopping experience. Retailers must look to invest in technology that addresses each of them and puts shoppers firmly at the heart of the experience.
The PS20 does just that. It enables shoppers to download and manage shopping lists, receive tailored offers and rewards as well as download store cards. It can be used to communicate with staff for queries on stock and as a navigation device, using a shopping list as a guide to the store. Meanwhile, the powerful scanner reduces the need to repeat scans and new proximity sensors mean customers can store the PS20 in a trolley-holster for hands-free scanning. Shoppers can also bypass queues by simply adding items to their own bags (scan & bag) as they shop which saves time at checkout.
Furthermore, because the platform is flexible, developers can implement clever innovations such as flagging when a product is scanned that contains an ingredient to which the customer is allergic.
Positive friction
The line between a positive or negative shopping experience is a thin one. Too much friction and the experience can be negative. Too little friction or the elimination of it and you risk diminishing the shopping experience altogether. After all, the beauty of shopping in-store is experiential and sensory; the feel of the clothes, the smell of the food and human interaction. Enter positive friction. 
Positive friction is about ensuring that the right interactions are made at the right time and place to provide a personalised experience. For example, a coupon for a customer's favorite chocolate while they're nearby or a deal on champagne when it's almost their birthday. Similarly, quick access to stock information or answers to queries via a device or personnel exactly when it's needed are great benefits. This insight aligns with findings from the Global Shopper Survey, which found 51 percent of shoppers felt better connected with their smartphones than store associates.
This doesn't mean store associates are not needed – they just need to be better equipped. As the Global Shopper Study unearthed: with devices in hand, both retail decision-makers (83 percent) and retail associates (74 percent) believe that technologically equipped sales associates will provide better service.
However, with data being collected, privacy, trust and security become defining factors. These are built into the very core of the PS20, allowing retailers to collect data unique to a specific customer and turn it into valuable insights about habits, needs and preferences. This should no longer be seen as a threat to people's anonymity by shoppers, but rather, embraced as retailers aim to ensure they offer the most relevant range of options and promotions to facilitate the ultimate shopping experience.
Outlook for retailers
There is a great deal on the horizon for retailers, including Artificial Intelligent (AI), which will continue to force the evolution of the retail experience for retailers, associates and shoppers alike. But there is also a huge amount of opportunity and optimism. Yes, retailers need to build a more fluid, flexible strategy. And yes, there will be more disruption for the traditional stores. But while there may be fewer shops, the in-store retail experience is far from dead. Indeed, it just means that the role of the store is changing. There are numerous examples of innovation happening, promising reinvention and reinvestment to create a positive shopping experience.
There are plenty of success stories to be found – and more still to be made. So, while the retail sector needs to redress the balance now, the state of flux will not last forever. In the meantime, there are very clever technologies out there to help navigate and flex through this extraordinary time.