Facebook has announced that it is stepping up its efforts to combat harmful misinformation being circulated in relation to the ongoing COVID-19 outbreak.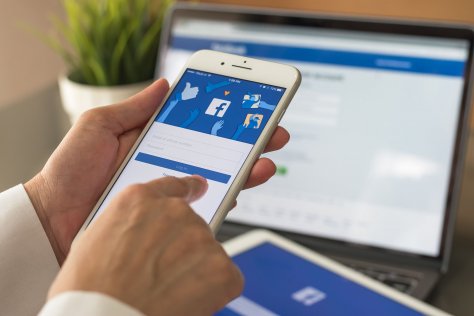 Former UK political leader Nick Clegg, VP of Global Affairs and Communications at the social networking company, and has outlined their detailed plan to curb the spread of harmful content across all their platforms.
In a comprehensive blog post, Clegg stated that ever since the World Health Organisation declared COVID-19 as a global public health emergency, Facebook has been working tirelessly to ensure that their users are being provided with access to accurate information.
According to Clegg, Facebook have already taken aggressive measures to prevent harmful misinformation on the pandemic, and will continue to do so as part of their efforts to better educate the public on the crisis.
In his blog post Clegg said, "Last week, we launched the COVID-19 Information Center, which is now featured at the top of News Feed on Facebook in several countries and includes real-time updates from national health authorities and global organizations, such as the WHO. The COVID-19 Information Center will be available globally soon.
In addition to this, the former leader of the Liberal Democrats said that these efforts across Facebook and Instagram, are directing more than 1 billion people with access to resources from health authorities including the WHO – and claimed that more than 100 million have clicked through to learn more.
In relation to WhatsApp people can sign up to receive the WHO Health Alert on WhatsApp, a daily report with the latest numbers of COVID-19 cases. It also includes tips on how to prevent the spread of the disease as well as answers to commonly asked questions that people can easily send to their friends and family.
Clegg added, "We're also working directly with health ministries in the UK, India, Indonesia, Singapore, Israel, South Africa and other countries to provide similar health updates specific to those nations. In the last week, over 100 million messages have been sent by these organizations to WhatsApp users."
Facebook has been heavily criticised in the past for not doing enough to stop misinformation in relation to some high-profile elections such as Brexit and the 2016 US Presidential election.
However, the company is keen to repair the damage done to the brand, and appointed Clegg as its new VP of Global Affairs and Communications in 2018.