Apple is set announce a slew of new products at its annual fall press event in Cupertino this Wednesday.
The company, which posted $53.3 billion revenue in its third quarter that ended on June 30, 2018, is one of the world's most valuable public companies after becoming the first-ever publicly traded US company to reach a market value of $1 trillion.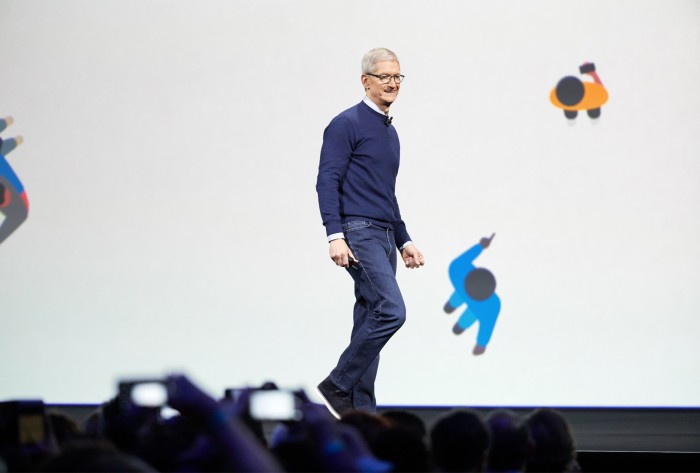 At the tech giant's keynote event on 12 September at Steve Jobs Theater at the company's headquarters in Cupertino, California, it is expected to unveil three new iPhones, revamped iPad Pros, Apple Watches with larger screens, a new entry-level laptop with a sharper screen, a pro-focused Mac mini desktop computer and new accessories like the AirPower wireless charger.
The primary focus of the keynote event will be new iPhones, which according to reports, will all be styled after 2017's iPhone X. The devices will have stainless-steel rounded edges, a display that takes up most of the front of the phone, and a notch at the top where various sensors are.
The new iPhones will not have a home button and will use the iPhone X's swipe gestures for returning to the home screen and navigating apps. All the devices will feature Apple's TrueDepth camera system and FaceID facial recognition for authentication.
According to Bloomberg, Apple will launch a 5.8-inch iPhone, named the iPhone Xs, which will likely have a 5.8-inch OLED display. The "s" reportedly stands for super retina display. The phone will also have a better camera, a faster A12 processor, and possibly a gold color option. Analysts say pricing could start at $899.
The company will also launch a 6.5-inch iPhone, reportedly named the iPhone Xs Max, will likely have a huge 6.5-inch OLED display, an A12 processor, an improved camera, and possibly some additional color options. Analysts say the phone could sell for between $999 and $1,099.
Finally, Apple will launch a 6.1-inch model reportedly called the iPhone Xr. The model will reportedly cost much less than the XS and XS Max, possibly as low as $600, according to analysts. To be able to reduce the price of the device, Apple reportedly given it an LED display instead of OLED one, and an aluminum body instead of a stainless steel one.