Mohammed Sharif, Regional Sales Manager – Video Collaboration, KSA at Logitech on how the company is helping to bridge the gap in remote/hybrid work as digital transformation accelerates at breakneck speed.
 GITEX 2022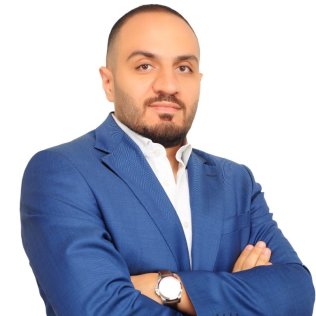 We are proud to be part of such an industry-defining event highlighting the latest and the best in technology. This year, we're highlighting the transformative power of our video collaboration solutions and how they are bridging the gap in remote/hybrid work.
Remote work-main trends
During and post the pandemic, business realised the importance of remote work and the need to cater to the demands of this fast-growing segment.  Right now, it would seem that remote working is here to stay.  There's no going back to how work used to happen as employers and workers have gotten used to hybrid working. This is exactly why businesses need to embrace this change and provide their workforce with the right tools and resources to manage the set of challenges and pressure that arise.
Technology bridging the gap in hybrid work
Our hybrid meeting survey has revealed that technical issues are the most significant challenges as far as hybrid meetings are concerned, with connectivity issues and poor audio quality amongst the top concerns. Many survey respondents also felt that not being able to see/hear in-person participants also was an issue they experienced during hybrid meetings.
To address these pain points, organisations will have to ensure that employees have access to critical technology, including string network connectivity and video conferencing devices.
Logitech's cutting-edge collaboration solutions
Our solutions comprise a complete ecosystem of video conferencing hardware, software, services, and world-class partnerships. From boardrooms to living rooms, hot desks to huddle spaces—we've got you covered.
We transform the way teams work together by opening up new possibilities and eliminating old boundaries with innovative video collaboration solutions suitable for meeting rooms of all sizes. For instance, the Logitech ConferenceCam series offers high-quality video and audio, making every meeting room a video collaboration space.
Rally Bar is a portfolio of next-generation video conferencing solutions for small, medium, and large rooms that interact with today's leading video conferencing platforms like Microsoft Teams and Zoom. The camera identifies human figures in real time and analyses their location, improving the precision of Logitech RightSight auto-framing and camera control so meeting attendees are always in focus, even if they arrive late or move around.
Scribe is an AI-powered whiteboard camera for conference spaces and classrooms, will also be on display at Logitech's booth. Logitech Scribe, which is compatible with top platforms like Microsoft Teams and Zoom, feeds whiteboard information into video meetings with stunning clarity, bringing everyone into the same room digitally. The device uses Artificial Intelligence to make the user invisible so they don't get in the way of the information they're presenting on the whiteboard.