Avaya will showcase a range of use cases that highlight transformative AI capabilities in delivering outstanding customer and employee experiences across the customer journey.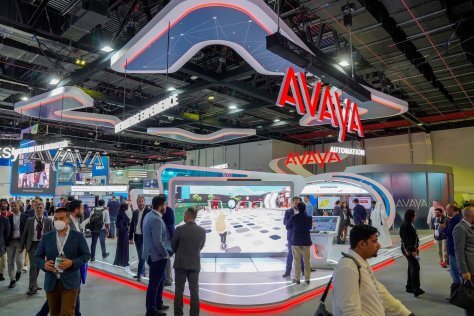 Avaya, a global leader in customer experience solutions, has announced its participation at the 2023 edition of GITEX Global, where the company will illustrate how organizations can choose their own journey to delivering AI-powered customer experiences.
Avaya's major presence at GITEX Global will showcase a range of vertical-specific use cases that highlight the power of artificial intelligence (AI) in delivering outstanding experiences across the customer journey.
Throughout the week of the event, Avaya will demonstrate solutions that harness AI to reimagine the way customer and employee experiences are delivered. The solutions on display will also show how organizations can chart their own path to delivering these AI-enhanced experiences without disrupting existing operations.
"No two words capture the current business zeitgeist better than 'artificial intelligence'. The capabilities being delivered by AI are super-charging organizations' ability to innovate with their customer experiences. As we're showing at GITEX, Avaya supports its global customers as they seek to bring these innovations, on a large scale, into their contact centers," said Nidal Abou-Ltaif, Senior Vice President – Global Head of Sales, Avaya, and President, Avaya International. "As our global customers look to generative AI technologies, they are seeking a trusted partner to bring it all together without disrupting existing operations. Avaya plays that role both as the contact center incumbent and competitor."
At GITEX Global 2023, Avaya will showcase how organizations – both public and private – can empower their teams with advanced AI tools to better serve customers, as well as empower customers to create their own preferred journeys across multiple touchpoints. The solutions, demonstrated through real-world scenarios, will also reveal how existing investments can be expanded with new capabilities to deliver an even better experience.
The use cases Avaya will demonstrate at its stand at GITEX include:
The Future of Experience, Powered by Generative AI:
Equating the creation of experiences to an art form, and mirroring generative AI's disruptive effects on creative disciplines, Avaya will demonstrate how generative AI can sit at the heart of customer experience transformation, touching everything from agent experience to customer satisfaction to operations.
Hybrid AI:
Enabling organizations to build on top of what they already have, the Hybrid AI solutions being demonstrated by Avaya at GITEX use a combination of traditional chatbots and generative AI tools. These solutions highlight seamless handover between bots – and then onto the agent – as well as how generative AI "hallucinations" can be contained by placing them within the sandboxes of existing bot decision trees.
Next-generation employee experiences powered by AI:
Going beyond knowledge management, Avaya will demonstrate how advanced AI tools can help monitor and aid agent wellness, ensuring they stay in the best possible form to meet customer expectations. Avaya will also highlight how AI can help contact center managers easily create custom-made workflows, as well as produce advanced analytics quickly, enabling the entire organization to deliver outstanding CX regardless of changing customer preferences.
Avaya will host a number of their global technology partners and customers at GITEX, highlighting the breadth and depth of its ecosystem to elevate employee and customer experiences with AI. Avaya's presence at GITEX Global comes in partnership with Alcatel-Lucent Enterprise, Imperium Software Technologies, Sestek among others.
Visit Avaya at its stand in Zabeel Hall, at Dubai World Trade Centre between October 16 and 20, 2023.