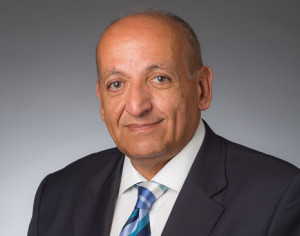 Brocade has announced that Aptec has joined the networking vendor's Alliance Partner Network (APN) as a value-added distributor covering the Middle East and North Africa (MENA) region.
Initially Aptec will focus on promoting and distributing Brocade's products through its reseller network. The distributor then plans to offer implementation and technical support services.
"We believe that Aptec, with the backing of its parent company Ingram Micro, is well poised to help Brocade garner a larger market share, especially in the IP space and consolidate our company's position as a leading networking vendor in the region," says Yarob Sakhnini, Regional Director, MEMA, Brocade.
"Signing Aptec on as part of Brocade's APN programme is more strategic rather than tactical. We are not looking for short term wins, but rather building on our vision of what our distribution landscape needs to look like, how it will operate and what it needs to deliver."
The companies have charted plans for a formal training program that will run for the next six months so that the Aptec team gains thorough knowledge of Brocade's products.
Brocade will also provide Aptec with demo kits so that the distributor can conduct Proof of Concepts (POCs) as well as train its partners.
The two companies will dentify and recruit resellers that have expertise in emerging networking technologies as well as experience in industry verticals like government, telecom, financial services, education and hospitality – sectors that Brocade is focusing on.
Joint training sessions will be held once a month in Riyadh and Dubai in order to get partners enabled and up to speed as soon as possible.
Aptec will enable Brocade data centre solutions to be financed through the Brocade Network Subscription package, which offers channel subscription-based financing and offers customers the ability to pay for technology investments through OpEx rather than CapEx funding.
Ali Baghdadi, President, Ingram Micro Technology Solutions, META region, said, "We are confident that with the combination of world class technology and activities including partner enablement and targeted marketing campaigns aimed at raising Brocade's profile, the market will respond favourably and we will be able to grow the vendor's market share in a short span of time."