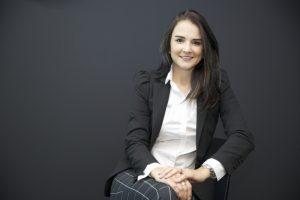 Regional speciality distributor Credence Security has signed up with Rsam, an enterprise software provider for risk and compliance solutions, to deliver its complete suite of solutions across the Middle East and Africa.
The distribution agreement particularly focuses on the vendor's solutions around vendor risk management (VRM), security incident response and corporate risk and compliance assessments. Credence will also be responsible for providing the professional services associated with deployments of these solutions.
"Over the last couple of years, we have seen organisations in the region put policies and systems in place to reduce their risk and improve operations. In fact, according to a recent report by Micro Market Monitor, the Middle East and Africa enterprise governance, risk and compliance (GRC) market is expected to reach $1.22 billion by 2019 at a CAGR of 13.2 percent, driven primarily by the growing need for corporate governance and risk management," said Vivian Gevers, managing director, Credence Security.
"Named a leader in the 2016 Gartner IT Risk Management Magic Quadrant, Rsam's solutions perfectly complement our existing portfolio of cybersecurity solutions. Their highly adaptive, intuitive, feature-rich modules are easy to implement and allow businesses to automate their risk and compliance processes while adapting easily to any changes."
With solutions such as Risk Assessment, Vendor Risk Management (VRM) and Security Incident Response Platform (SIRP), Rsam said it aims to help organisations overcome daily challeges of managing risk and compliance.
"Risk and compliance concerns are truly global," said Bill Dedrick, chief revenue officer, Rsam. "Growing markets like the Middle East and Africa are ideal geographies for Rsam to expand its footprint in, with a partner like Credence Security, who brings a wealth of domain and regional experience. We're excited to work with them to expose their customers to an adaptable solution that provides value quickly and can expand to meet future use cases."