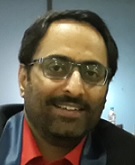 Cynosure Solutions, an enterprise IT solutions and services provider in the Middle East, Europe and Africa region, has announced that it is now certified as ISO 9001:2008 compliant organisation.
According to the company, it received its certificate of ISO 9001:2008 registration last week after a stringent evaluation process that included assessment of quality management system, documentation review, pre-audit and initial assessment, and clearance of all non-conformances—all of which work to identify corrective measures that eliminate non-conformances in the quality management system—to meet the expected standards for certification as a ISO 9001:2008 compliant company. The certification of compliance recognises that the policies, practices and procedures of the company are geared to deliver consistent quality in their products and services, with highest efficiency and responsiveness to guarantee client satisfaction.
The company is certified as meeting the requirements of ISO 9001:2008 for a range of activities such as software development, IT outsourcing, systems integration, consulting, design, implementation, customisation, maintenance, support services for IT infrastructure, cloud computing, IT security and business application software solutions.
"We are proud to say that Cynosure Solutions embraces the business processes that ensure high quality solutions and services delivered to our customers," said Amandeep S Mehta, Director, Cynosure Solutions. "We believe that our decision to become ISO 9001 Certified is a proactive one that not only anticipates the demands of our customers but also reveals our deep commitment to providing quality solutions and services to our clients. This certification demonstrates our strict adherence to quality management practices and our commitment to continuous improvement."
The company's offerings include application services to IT infrastructure, networking to information security, business continuity to disaster recovery through consulting and professional  services.