The General Directorate of Residency and Foreigners Affairs in Dubai (GDRFA) has signed a Memorandum of Understanding with Samsung International SDS for the Middle East and Africa to build an innovation lab within the facilities of the government firm.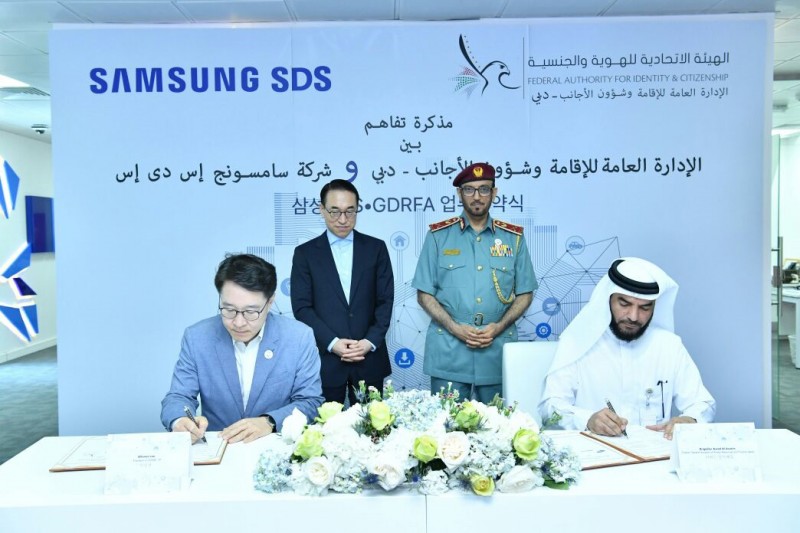 The innovation lab is aimed at developing and testing new solutions and concepts based upon GDRFA services and customer data, thus making GDRFA Dubai the first government institution in the country to incubate young innovators.
Major-General Mohammed Ahmed Al Marri, Director-General of GDRFA Dubai, and Dr. Won Pyo Hong, Samsung SDS – Global President and CEO, signed the MoU as part of an official Samsung visit to the GDRFA Dubai.
Major-General Al Marri said, "Our cooperation with Samsung opens future prospects for GDRFA Dubai in the embrace of talent and creativity of youth in the UAE, adding that the department will cooperate with Samsung in the work of innovative laboratories that will be organised periodically in the innovation and creativity centre in GDRFA Dubai.
According to GDRFA, the initiatives within the innovation lab will contribute to making Dubai an integrated global platform to embrace and create a generation of innovative minds for the future. As well as to attract innovators with vast experiences.
"Cooperation with Samsung is a new start in the field of cooperation with a world leader in the field of modern technology, representing international importance in the field of information technology and networks," Major General Al Marri added. "The incubation of these laboratories will include innovative ideas based on a deep understanding of the needs of the next stages of work, and to employ all possibilities to continue the achievements of the UAE in regional and international arenas."
The MoU also stipulates utilising real GDRFA data to develop models for refining and analysing all the main areas of work in GDRFA, including ports (air, sea and land), entry permits and residence in the country. Brigadier Awad Al Awaim, Director-General Assistant of Human Resources and Finance Sector in GDRFA Dubai, represented the country during the signing of the MoU, and Silkwon Lee represented Samsung.