Huawei, during the GSMA Mobile 360 Middle East Conference held during GITEX 2017, shared its vision of 5G as the enabler of adequate mobile broadband services and the fabric for the Internet of Things.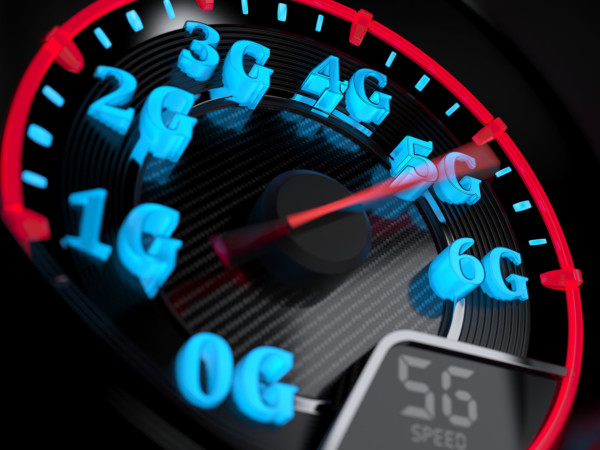 "On the road to 5G, we believe the key to success lies in three areas: a unified standard, technological development, and global collaboration across industry. Huawei is leading the way in this area, with more than 180 partners worldwide, including operators and vertical players," said Daisy Chu, the 5G CMO, Huawei.
Although one of today's hottest topics, 5G finds itself currently on tabletops of research centres in its standardisation phase, according to Huawei. But this technology will be the key driver for the digital transformation, and will be able to transmit information more than 100 times faster than currently possible with 4G.
Chu underlined that Huawei is pioneering in this space, putting its 60,000 strong workforce to researching and developing this technology, and taking it all the way to the deployment phase. Joint collaboration with operators and vertical partners will be crucial in actively leading tech trials and new business models. Huawei is a keen promoter in unifying global standards and formation of the 5G ecosystem through technological innovation. The development of cross-industry collaboration platforms will enable all communities to embrace A Better Connected World.
The ICT firm highlighted that the MENA region will be fast to feel the positive affect of 5G, given its visionary approach to digital transformation. Popular research areas include autonomous cars – an investment area high on the agenda for the city of Dubai, for example. Both Google and Tesla have released autonomous cars, which employ sensors and radars to operate. But the key question still lies in the area of safety. The low latency and ultra-reliability of 5G networks can help in this area. A prime example of key collaborations in this space is Huawei's partnerships with car manufacturers like Audi and BMW, and chipset providers like Qualcomm and Intel, which are enabling research and development for the future of autonomous driving.
Furthermore, the taste for Augmented and Virtual Reality (AR/VR) will get stronger as time moves on, as the conversation around user experience and mobility gains traction. The market is set to grow to $110 billion, and 5G is well equipped to deal with these demands.
"As things like video traffic increase, immersive consumer experiences become more popular, and applications migrate to the cloud, network air interface performance must be improved, and network architecture itself must be cloud native to ensure high speed and reliability of data transmission," Chu added.
Although the technology remains in the standardization phase, major mobile providers are already testing 5G in certain locations. The Middle East is a prime location for its development, as it is void of legacy systems dragging down the speed of implementations.
This also allows for better utilisation of big data – a crucial element in the digital transformation. Huawei has been making strides in this area due to its contribution to revenue generation. As companies such as Google and Facebook remain ahead of traditional telcos when it comes to monetizing data utilization, Huawei has found innovative ways to serve the region's integrated telco companies.
"As the digital transformation gains traction, the discussion around better utilization of data sets will grow louder. Data generated by businesses accounts for just 20 percent of total data generation, whereas network data accounts for the remaining 80 precent. If telcos focus on harnessing and utilizing this volume of data, operators will be able to provide much better service offerings than any application platform," said Su Wang, Vice President of Marketing, Huawei Middle East.
This is because the digital transformation isn't just about the customer experience, but also product manufacturing and offering. 5G is a great example, in that standards will open up new markets for business. The demanding applications that 5G will be able to serve, will be crucial in revolutionizing the way economies function.