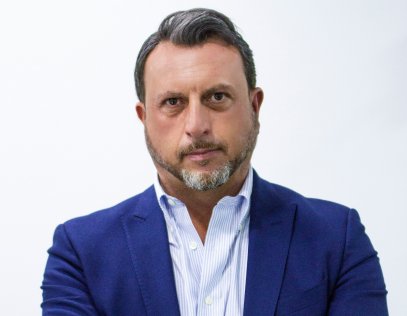 United Arab Emirates is the second most frequently cyber-attacked country after the United States, says a leading integrated risk management firm in Dubai.
SAI Global, a Chicago-based firm, which recently opened its full-fledged offices in the region, says most of the attacks targeted at the UAE are due to its high net worth individuals and corporate firms.
Paul Johns, chief marketing officer at SAI Global, in a recent interview with Tahawultech, said a vibrant technology presence in the region, coupled with a strong regulatory environment, is driving the momentum forward.
SAI Global, which recently enhanced its global presence especially in Europe, Middle East, and Africa (EMEA), has been working among its growing clientele across the region, in enhancing their abilities to manage risks, especially the growing threat of cyber attacks.
"Cyber risk continues to be the number one threat in the region, especially in the UAE," says Johns.
"The reason why hackers have been targeting UAE based individuals and companies is because of the wealth concentrated in the region. They know there is a lot of money here and so want to target this market more vigorously," he said, adding that UAE is the second most cyber-attacked country after the United States.
SAI Global last month – (September 2018), introduced Integrated Risk Management (IRM) software SAI360, a suite of solutions that enables organizations to advance confidently meeting the volatile nature and proliferation of emerging disruptive threats and rising regulatory requirements. It enables clients to connect SAI Global's risk and compliance capabilities in a more integrated, adaptable, and user-friendly way.
Talking of compliance and regulations Johns says, the UAE can be rated as one of the leaders in compliance and has a very advanced regulatory environment.
"For me, regulatory environment is a key driver. UAE is very strong when it comes to regulations. It has been adopting the best practices from various markets like Singapore and the US. The region as a whole is very serious about regulation. Here, we see that technology is being adopted to help customers understand regulatory issues and risks," he said.
According to him, SAI Global has been working with various firms through its eLearning offering in GDPR, even as customers look to navigate the challenges faced by the data privacy regulation.
"Today we are working with some marquee names such as Agility, SABIC, NAS in Kuwait and CBD in the UAE among others.