The global robotics market's revenue is expected to rise at a solid 17.4 percent CAGR between 2017 and 2025 hitting $147.26 billion in seven years.
The figures came from a research study by Transparency Market Research that thoroughly studies the global robotics market. The report noted that the market is driven by big players such as Google, Northrop Grumman Corporation, iRobot Corporation, and Fanuc Corporation.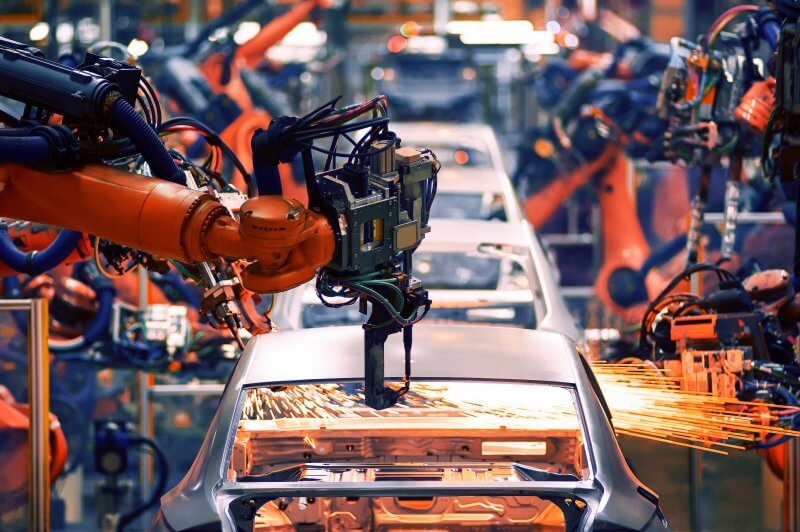 Strategies that have helped them surge ahead of most others in the global robotics market are continued thrust on product innovation keeping in mind the need of service and industrial sectors. They have also placed a lot of emphasis on commercialisation of new products.
The various kinds of products available in the global robotics market can be classified into exoskeleton, mobile robotics, and static robotics.
The static robots, among them, currently grosses highest revenue cause of its widespread deployment in various industries, namely aerospace, automotive, and manufacturing. With respect to geography, North America holds a leading share in the global robotics market. This is due to the presence of a good number of robot manufacturers in the region. Contracts from the defense sector too is serving to stoke growth in the robotics market in the region.
According to the study, the global robotics market is rising at a healthy clip with labour intensive industries deploying robots to carry out repetitive tasks. It noted that robotic technologies enable manufacturing units to boost production levels and also do away with labour cost.
"Overall it's a win-win for them as it enables to cut down costs and also up production. All over the world labor intensive industries are looking for ways to reduce operating costs and improve efficiency. This has led to the uptake of more automated procedures thereby providing a major fillip to the global robotics market."
Another factor having a positive impact on the global robotics market is the absence of skilled workforce in different sectors such as aerospace, automotive, and healthcare. This has led to the adoption of robotics, the study noted.
Industrial robots, for example, are capable of carrying out a range of programmed tasks. Robotics is also being used in difficult or dangerous working conditions such as in mines and oil and gas wells. Those serve to reduce chances of fatal accidents claiming human lives. This is also boding well for the global robotics market.
As for the challenges in the market, the report underlined that a significant bottleneck is the steep upfront capital required in installing the robots. "Maintenance cost is another deterrent for the robotics market," it said.