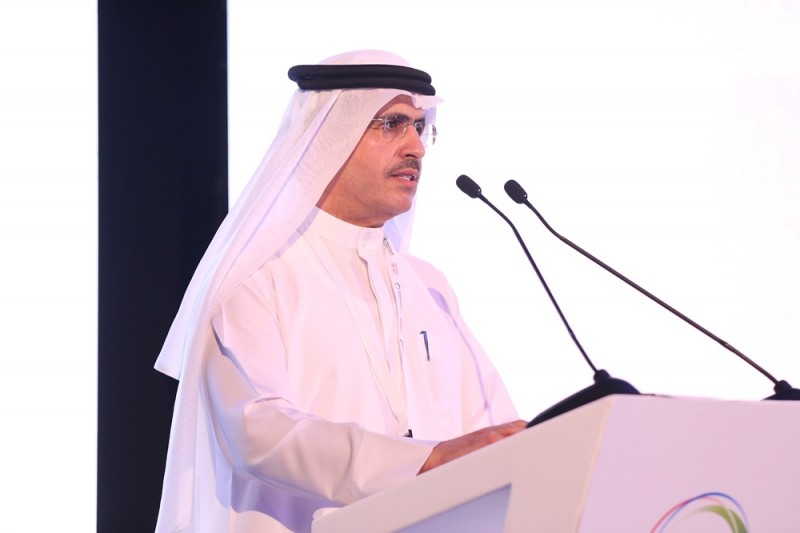 Dubai Electricity & Water Authority's (DEWA) total budget of AED 26.417 billion for 2018 has been approved, a jump from AED24.358 billion for 2017.
The 2018 budget incorporates investments in conventional and non-conventional energy sources, advanced technologies and innovative projects.
The announcement comes as DEWA said it would invest AED 500 million into its solar park R&D centre by 2020.
Budget allocations have been made in 2018 for investments in strategic innovation, R&D, renewable energy, green technology, smart grid, energy efficiency, demand side management and other projects.
Meanwhile, DEWA has announced the preferred bidder for its 700 MW concentrated solar power Independent Power Producer (IPP) model project, which will cost AED 14.2 billion.
The organisation says it is keen to DEWA realise the objectives of the Dubai Clean Energy Strategy 2050 to provide 75% of Dubai's total power output from clean energy by 2050.
AED 10.076 billion of the 2018 budget is allocated to capital projects and capital purchases, compared to AED8.692 billion in 2017. The 2018 budget includes AED2.684 billion for electricity and water generation, AED5.013 billion for power transmission, AED1.745 billion for power distribution and AED0.519 billion for water transmission and distribution projects.
Transmission projects include building 3 new 400kV substations at a cost of AED 1.08 billion, 116 KM of 400KV overhead lines at AED 812 million, and 10 new 132KV substations at a cost of AED 855 million. AED 1.294 billion has been allocated for laying 235 km of 132kV cables and for installing substation control systems.
To increase DEWA's water storage capacity, AED 165 million has been allocated for constructing a 30 MIG reservoir in Hatta and upgrading pumping stations at Jebel Ali – Habab and Khawaneej. DEWA's 2018 operating budget is AED 15.420 billion compared to AED 14.869 billion in 2017. The administration capital budget is AED 921 million.
"DEWA's 2018 Budget combines ambitious initiatives and innovative projects that expand capacity in generation and transmission, strengthen the reliability and security of the network and contribute to making Dubai the smartest city in the world that is committed to energy efficiency and green growth and is a model of for resource sustainability," said Saeed Mohammed Al Tayer, MD and CEO of DEWA.
"We have a holistic approach for the energy sector and we translated that into workable strategies. The budget supports the vision of our leadership to provide citizens and residents with excellent services in a smart and well-connected city, which is recognised as a global model for developing clean energy, inspiring innovation and creativity and promoting sustainability. Accordingly, our investment in disruptive technologies and the launch of the world's first Sharia-compliant Green Fund are testimony to DEWA's commitment to realising the aspirations of His Highness Sheikh Mohammed bin Rashid Al Maktoum."
DEWA got 2018 off to a good start last week by bagging eight Ideas America awards for innovation.