The Khalifa Fund for Enterprise Development has issued a final call for applications for the fourth edition of "Ibtikari" (My Innovation).
Ibtikari is an intensive six-month incubator aimed at helping Emiratis advance their technology start-ups.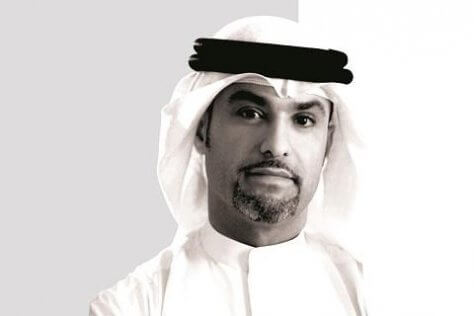 The deadline to apply is August 31, 2018.
This year's updated version of "Ibtikari" is a result of a new partnership between the Khalifa Fund and startAD, an accelerator and entrepreneurship hub anchored at NYU Abu Dhabi and powered by Tamkeen. Considered one of the core initiatives of the Khalifa Fund, "Ibtikari" reflects the organisation's mission to create a new generation of Emirati entrepreneurs by instilling in them the culture of entrepreneurship.
Scheduled to take place between 30th September 2018 and 31st March 2019, at NYU Abu Dhabi, "Ibtikari" is open to start-ups with at least one UAE national partner. Five teams will be selected based on their proposed concept, the project's potential market reach, as well as its prototype or proof of concept. Applications currently remain open and are available via: http://sites.nyuad.nyu.edu/nyuadstartad/ibtikari/.
Abdulla Al Darmaki, CEO of the Khalifa Fund for Enterprise Development, said, "The updated version of 'Ibtikari' is a result of our new strategic partnership with startAD forged in line with our vision to be at the forefront of national efforts to instil the values of leadership among the UAE's nationals. Our partnership is a major addition to our integrated and comprehensive programmes designed to meet the needs and requirements of local entrepreneurs seeking to establish or expand their enterprises here in the country."
"Through our collaboration with startAD, we also seek to improve the competitiveness and promote the growth of local small and medium enterprises, SMEs, on top of supporting entrepreneurship, creativity, and innovation among our youth. We believe that we are significantly contributing to the UAE's socio-economic development by fostering a culture of entrepreneurship in the country and encouraging innovation and sustainable growth within the SME community," Al Darmaki added.
Ramesh Jagannathan, NYU Abu Dhabi Vice Provost for Innovation and Entrepreneurship, Associate Dean of Engineering, and startAD Managing Director, said, "startAD's goal is to support the UAE's entrepreneurial ecosystem. In line with the Abu Dhabi Economic vision 2030, our aim is to also help diversify the local economy through the creation of successful start-ups. 'Ibtikari' seeks to equip start-ups, particularly of the UAE's nationals, with the necessary tools to scale their technology ventures. We look forward to working with talented teams from the region."
Interested applicants are encouraged to attend information sessions with the Khalifa Fund and startAD representatives in Dubai or Abu Dhabi on 14th August and 27th August.