Following their global reveal early this summer, and in partnership with Lime Concepts, the next generation of Snapchat's Spectacles are now available in select stores across the UAE through retailers Virgin Megastores, Emax as well as online at Souq.com for just AED 659 (inc. VAT) including a charging case and cable.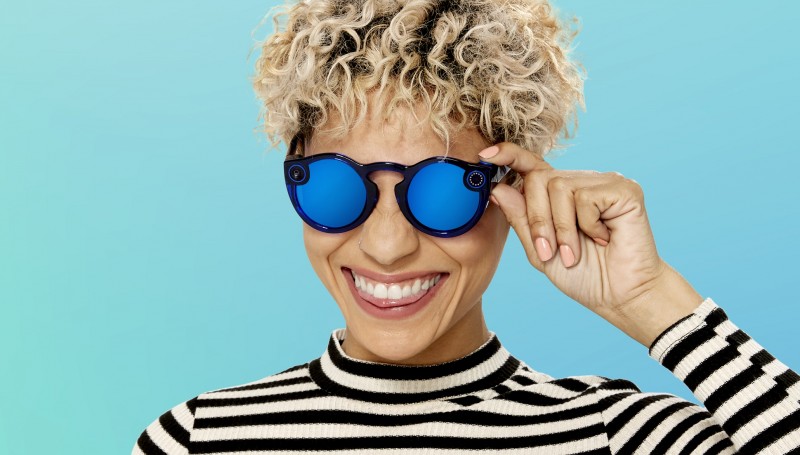 Spectacles take Snaps from a personal perspective, with just the tap of a button – so Snapchatters are free to stay in the moment and not miss a thing. The new version incorporates some of the most requested features such as water resistance and photo mode, as well as design updates and technical improvements such as improving image and audio quality, and increasing transfer speed.
According to Snapchat, the new Spectacles comes in three new colours. "We kept the classic look but are introducing three new approachable colours: onyx, ruby, and sapphire," said the firm.
Spectacles are now water resistant, so consumers can use them in the rain – or even take a photo or video in shallow water. The Specs now take photos as well as videos, and all Snaps transfer in HD only. Additionally, dual microphones capture clearer, higher quality sound, reduce wind noise and balance the conversations in Snaps.
Furthermore, Snapchat developed a Wi-Fi only import flow that eliminates the need for SD content – so all content from Specs is in HD. "This simplifies the user experience and ensures you only see the highest possible video quality."
Spectacles capture and save your Snaps in our circular format, for both photos and videos. Circular video can be experienced full screen, in any orientation by rotating the phone. It can store up to 150 videos or 3,000 photos at a time.
The device also comes with a charging case and cable that can hold 4 full charges. Spectacles feature both outward facing and inward-facing lights: the outward-facing lights tell people nearby that Specs are recordin; and the inward-facing light indicates to the person wearing Specs that they are recording. This light blinks when there are two seconds of video recording time remaining.