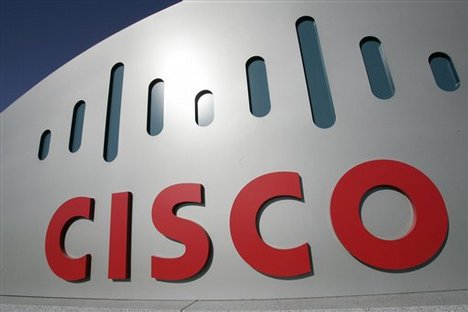 Cisco will next month unveil an Ethernet switch designed for campus aggregation but in a space saving form factor that's smaller than previous models.
The Catalyst 6840-X is a 2RU device featuring up to 40 10G Ethernet ports and two 40G uplinks. It will include all of the software feature sets of the Catalyst 6800 line, which was introduced two years ago, and the 12+-year-old Catalyst 6500.
The Catalyst 6840-X comes in four configurations: 16x10G, 32x10G, 24x10G with two 40G uplinks, and 40x10G with two 40G uplinks. All switches are Layer 2/3 IPv4/v6 devices with MPLS, VPLS, 256K IPv4 routes, 512K NetFlow flows, large buffers, TrustSec Security Group Tags, MACSec, LISP and support for Catalyst 6800 Instant Access switch clients.
The 40 ports of 10G SFP and SFP+ can be grouped into 10 ports of 40G QSFP for a total of 12 ports of 40G QSFP, Cisco says. Conversely, the two 40G QSFP uplinks can each be broken out into 4x10G SFP/SFP+.
The 6840-X ports can also support GLC-T transceivers for 10/100/1000Mbps over copper.
The 6840-X will be available in the third quarter. No pricing was disclosed.
The 6840-X follows the March introduction of the 3560-CX compact switch, which can be configured as an Instant Access client for the Catalyst 6800 line. The 3560-CX comes in two configurations: 12x1G PoE+ with two 10G uplinks; or six 1G/PoE+ ports, two MultiGigabit ports of 2.5G or 5G Ethernet, and two 10G SFP+ uplinks.
Also, earlier generation Catalyst 6800ia Instant Access switches can now be stacked in groups of five, up from three, Cisco says.
The 12x1G 3560-CX is available now, while the 6/2/2 version will be available in June.
Cisco 6Tbps Supervisor Engine on the way
Cisco is also said to be readying a 6Tbps supervisor engine for the modular Catalyst 6807-XL. The Sup 6T will deliver 440Gbps per slot on the switch, sources say, to support higher density line cards like a four-port, line rate 100G Ethernet module.
Currently, the 6807-XL supports the 220Gbps per slot, 2Tbps Sup 2T. In addition to the 4x100G line card, sources expect a 12x40G module for the Catalyst 6807-XL, as well as a 48-port 10G line card.
The Sup 6T will emerge in mid-2016, sources say. Cisco would not confirm or comment on the Sup 6T but noted that the 6807-XL is capable of 440G and 880G per slot.
"We will do these down the road," said Hasan Siraj, senior director of product management for Cisco's campus switching portfolio. "Expect higher densities as well. That's the beauty of the modular system."
Originally published on
Network World (US)
.
Click here to read the original story.
Reprinted with permission from
IDG.net
. Story copyright 2023 International Data Group. All rights reserved.