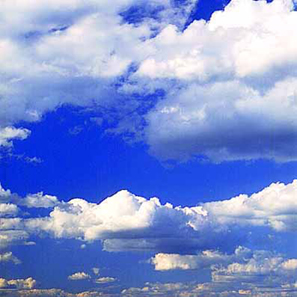 Citrix Systems today announced it has completed the acquisition of Cloud.com, a market leading provider of software infrastructure platforms for cloud providers. The company's innovative CloudStack product line helps providers of all types deploy and manage simple, cost-effective cloud services that are scalable, secure, and open by design. This acquisition further establishes Citrix as a leader in infrastructure for the rapidly growing cloud provider market. The terms of the acquisition were not disclosed.
The transition from the PC Era to the Cloud Era is expected to fuel a massive build out in cloud infrastructure, creating a new market projected to exceed $11 billion by the end of 2013, according to industry analysts.
This market will feature thousands of providers of all shapes and sizes, offering a vast array of new cloud services ranging from business, infrastructure and development offerings, to consumer, mobile and gaming services. Most of the clouds that service this market will look nothing like traditional enterprise datacenters. They will run on radically different platforms purpose-built for cloud computing – platforms designed from the ground up to deliver multi-tier, multi-tenant services in the simplest and most cost-effective way. The world's largest and most successful public clouds are all built this way today.
"As the industry moves into the cloud era, Citrix is committed to leading the charge with powerful solutions that make the cloud more open, more secure, and more personal. We are delighted to welcome the Cloud.com team to the Citrix family to focus our combined efforts on helping customers of all sizes make a difference in business, and in the lives of their customers and employees," said Mark Templeton, president and CEO, Citrix Systems.
According to the company, the Cloud.com product line is not a traditional enterprise server virtualisation platform with cloud management layered on top.  It is a powerful, hypervisor-agnostic solution designed from the ground up to help providers build clouds the way the world's largest and most successful public clouds are built – simple, automated, elastic, scalable and efficient.This proven approach has helped Cloud.com customers around the world roll out new cloud services up to 50 times faster, at one fifth the cost of alternative solutions, said Citrix.
The Cloud.com product line will continue to support leading commercial hypervisors such as Citrix XenServer and VMware vSphere, as well as open source hypervisors like Xen. Citrix intends to add support for Microsoft products like Hyper-V and System Center to the Cloud.com product line, as well as supporta full range of Platform-as-a-Service (PaaS) development environments, storage systems, servers and management software.
"Cloud.com is the platform behind many of the world's most innovative and successful clouds. Joining forces with Citrix will dramatically accelerate our mission to help customers achieve all the promise cloud computing has to offer, in a way that's open, secure and efficient," added Shang Liang, CEO and founder, Cloud.com.
A key part of this commitment to openness is a full embrace of open source as an essential element of cloud computing.  In addition to providing leadership in communities like Xen.org at the virtualisation layer, this acquisition will help Citrix further accelerate its support of OpenStack, the popular open source cloud infrastructure movement that now includes over 1,100 cloud developers, and more than 80 member companies.
Citrix product support for OpenStack was initially announced at the recent Citrix Synergy conference under the code name "Project Olympus." With this acquisition, Citrix will also be extending OpenStack support to the Cloud.com product line in an upcoming release later this year.
The Cloud.com CloudStack solution is available to cloud providers today, with Citrix branded versions coming in a future release.