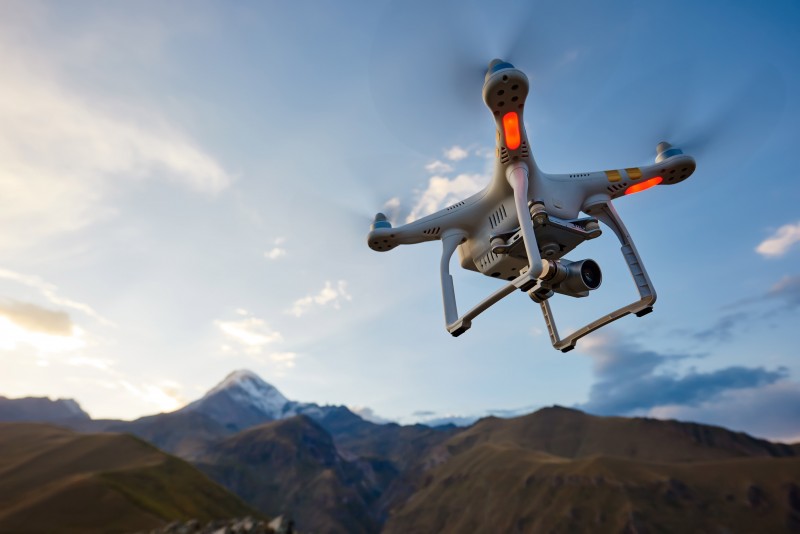 UAE's security and safety trade show Intersec's inaugural Drone Zone and Drone Pavilion attracted many trade visitors and industry influencers over the last three days.
Crowds lined up to view the latest in UAV developments and technology and learn about the different adaptations and uses that drone technology has been utilised for. Live demonstrations by the drone specialists from Dubai Civil Defence and Dubai Police, gave visitors an opportunity to get a close look at the various security, logistical and high-tech applications UAVs are employed for today.
According to statement by Intersec, whether its multi-rotor drones, single rotor drones, fixed winged drones or hybrid drones, more and more industry are deploying the latest drones for, surveillance, traffic management, emergency response management, survey mapping, geo-topological analysis and aerial photography.
The global market for drones is estimated to reach $21.23 billion by 2022, growing at a CAGR of 19.99 percent between 2016 and 2022.
The Middle East has seen the advent of drone technology in various aspects of everyday life with government agencies using UAVs for mapping, surveillance, inspection, search and rescue and distribution etc. The UAE government announced recently that it will enable the use of drones in the delivery of medicines and important documents like ID cards and driving licenses to citizens, thus harnessing the power of UAV technology to empower its citizenry.
Intersec is held under the patronage of H.H. Sheikh Mansoor bin Mohammed bin Rashid Al Maktoum. Official government partners include the Dubai Police, Dubai Civil Defence, Dubai Police Academy, the Security Industry Regulatory Agency (SIRA), and Dubai Municipality.
The trade fair for security, safety and fire protection concluded on a high note with a number of announcements and products launches over the last three days.