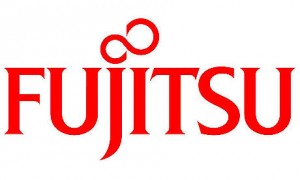 Fujitsu introduced today its first completely preconfigured data centre environment in the Fujitsu Dynamic Infrastructures portfolio with Microsoft Windows Server Hyper-V and System Center.
Based on the recently agreed-upon reference architecture between Fujitsu and Microsoft for the Hyper-V Cloud Fast Track program, Fujitsu is providing enterprises with ready-to-run, automated and pre-tested private cloud environments. Fujitsu delivers the private cloud from a single, certified source, integrating all hardware and software including Fujitsu PRIMERGY servers, Fujitsu ETERNUS storage, Fujitsu networking technology, Fujitsu ServerView Resource Orchestrator software and Microsoft System Center software.
Fujitsu's Hyper-V Cloud Fast Track reference architectures enable businesses to accelerate the deployment of private cloud solutions. Enterprises choosing Fujitsu to design and implement their private clouds can benefit from the global organisation's deep expertise in providing both dynamic cloud services and dynamic cloud infrastructures.
Fujitsu also offers customers complete support through all steps of the private cloud transformation process – from planning through to final go-live phase. Furthermore, Fujitsu Private Cloud customers who are concerned about reaching possible headroom limitations can benefit from seamless, secure extended access to Fujitsu's trusted cloud offerings.
Says Chandan Mehta, Product Manager at Fujitsu Technology Solutions: "We believe that IT should play a supporting role in an organisation, rather than being the focal point. By creating Dynamic Infrastructures that offer rapid, seamless flexibility, enterprises are assured that their IT systems will always be able to cope with changing business needs. We are now making sure that this approach is available to private cloud customers."