Google, in partnership with Dubai Chamber of Commerce and Industry, has launched the 'Get Dubai Businesses Online' project today – a programme dedicated to enhancing the online presence of local businesses.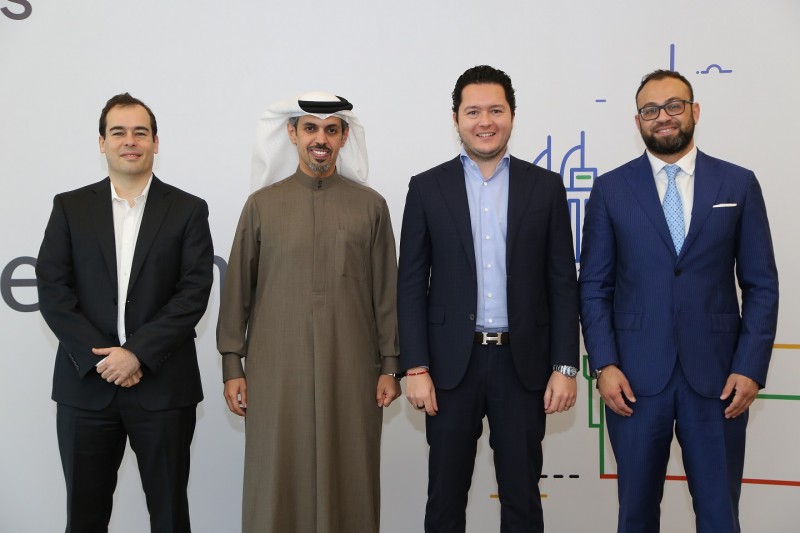 The project, which has been in pilot phase during the last few months – and succeeded expectations by gaining 2,226 businesses verification status on Google – is now live, and plans to drive digital transformation among companies across the emirate.
Speaking at the launch event at Dubai Chamber HQ today, CEO and president of DCCI Hamad Buamim reflected on the changes the city has seen over the past 20 years in the online space.
"Almost 20 years ago, when the idea of an e-government was just beginning in 1999, the level of Internet penetration was below 5 percent worldwide. Here in this region, it was just 1 percent," he said. "Since then, many things have changed in the Middle East, and we now see a huge level of Internet penetration at the hands of consumers and businesses."
Google and Dubai Chamber first set up their partnership back in April last year during the 11th World Retail Congress, and have since been working together hosting workshops and discussions around how best to go about enhancing the online presence of local businesses.
"We did a Google search when we first began these discussions, and out of the 200,000 Dubai Chamber members, only 10-15 percent showed as having an online presence," added Buamim. "I was very shocked by these statistics, and it made me realise that while consumers had developed in this space, businesses had not. And while our aspirations for this project are way beyond where we stand today, I believe the need to ride this e-commerce wave is so important if we are to meet the long-term visions of this country's leadership."
Lino Cattaruzzi, managing director for MENA, Google discussed how despite only being in Dubai for just over a year, the passion and talent he has seen in the region makes him believe that Dubai is the perfect platform to grow these businesses.
"Ninety percent of purchases now start online, and having an online presence is now increasingly becoming a core part of a company's identity – it's no longer an option," he said.
Google executives present at the event also demonstrated features of 'Google My Business' – a free tool that allows business owners to publish their business listings on Google Search and Maps, while receiving customer insights and having the opportunity to create free and instant mobile-friendly websites.