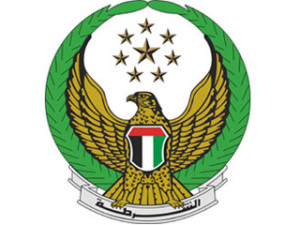 Gulf Business Machines and Abu Dhabi Police General Headquarters have signed a Memorandum of Understanding, reaffirming their commitment to a longstanding strategic relationship.
As part of the agreement, GBM will implement upgrades of Abu Dhabi Police GHQ's IT infrastructure, including IBM servers, Cisco switches, virtual environment VMware, and secure cloud-ready solutions.
Colonel Barakat Al Kindy, Head of System Development Department, Abu Dhabi Police GHQ, and Cesare Cardone, Chief Executive Officer, GBM, signed the agreement during a an event in the presence of Miguel Khouri, Country General Manager, GBM Abu Dhabi, and Major Yaqoub Yousef Al Ahmed, Head of Operations Division at Abu Dhabi Police GHQ.
Major Al Ahmed said: "We have enjoyed a very successful partnership with GBM for several years leading to vast improvements to our IT infrastructure. We are positive that this new collaboration will again deliver key benefits within the organisation, helping to increase overall efficiency and improve our services to the public."
"At GBM, our objective is to always deliver services and solutions that are tailored to not only fulfill our customers' needs but add value, which is why we have been selected by Abu Dhabi Police GHQ.  We share a longstanding relationship with Abu Dhabi Police GHQ and we are pleased to be renewing this partnership, which underscores their confidence in our expertise and our commitment to providing them with what's best in the IT world," said Khouri.
GBM has also provided solutions and services for the Abu Dhabi Police GHQ, such as supporting its data ceneer facilities and IT infrastructure IBM servers, Cisco switches and virtual environment VMware.