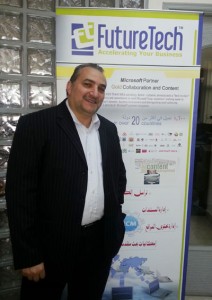 Interactive Intelligence on Monday announced that it has partnered with Kuwait-based FutureTech, which will now promote and distribute its range of contact centre, unified communications and business process automation technology solutions in the Middle East.
FutureTech's emphasis would be placed on Kuwait and Iraq, Interactive Intelligence said.
"While oil and gas remains the primary sector in both Kuwait and Iraq, banking, financial services, logistics, telecommunications and construction have all posted strong growth in these countries over the past three to four years," said Shaheen Haque, Territory Manager, Middle East and Turkey, Interactive Intelligence.
"Quality of customer interaction is a key differentiator in all of these verticals, and our intelligent contact centre solutions offer the competitive edge that customers need.
"FutureTech shares our vision of a software-based approach to the modern contact centre. By combining our market-leading solutions with their in-depth delivery approach, we are sure to maximise our opportunities and provide customers with the very best of both product and implementation services," he added.
The partnership enables FutureTech to offer all of Interactive Intelligence's enterprise IT solutions, which include the fully integrated Customer Interactive Centre (CIC).
CIC provides an alternative to hardware-centric, multi-point systems and unifies each aspect of the communications required for business – from ACD-routed multimedia interactions, feature-rich IP PBX functionality, document management, interactive voice response, speech recognition, workforce management, VoIP and e-services.
The platform can be tailored to suit the requirements of industries such as insurance, banking, credit unions and accounts receivable management, government and outsourcing, Interactive Intelligence says.
"Customers are looking for comprehensive contact centre solutions which can effectively handle outbound dialling, recording, telephony integration and support the new wave of customer mobility, all while simplifying administration through seamless integration," said Alex Barakat, Business Development Manager, FutureTech.
"Interactive Intelligence technology perfectly addresses these needs."