Saudi Telecom Company (STC) has announced the start of constructing the largest network operations centre (NOC) in MENA, in order to enhance the company's strategy for digital transformation, enabling digital services and enriching experience of individual and corporate customers in alignment with Kingdom's vision 2030.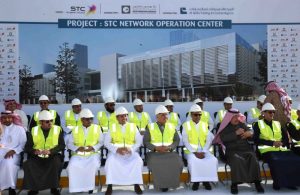 The centre, to be located at the King Abdulaziz Telecom Complex in Al-Mursalat district in Riyadh, will be completed in 2019. The NOC will include smart control and operation methods for all network components, information systems and modern data centres established by the company in different regions.
On this occasion, Dr. Khaled Biyari, STC Group CEO, stated: "The new national network control centre is an important investment in the future of technology in our country. STC company has prepared itself in the best way to serve the company's customers from corporate and individuals."
In October last year, STC signed a contract with Al Latifia Trading and Contracting Company to establish a four-story control centre, equipped with the latest information technology and high-resolution digital display systems to enhance operational standards , standards and specifications of data centres, electronic surveillance and protection systems to ensure the safety of equipment and personnel within the building.
The centre is expected to increase the efficiency of customer and business services and enhance the company's position as a regional provider of Internet, data and communications services.