Microsoft's regional head of cloud and enterprise technology has said that its edge computing technologies could offer organisations in the Middle East a whole host of new opportunities to process data faster and more intelligently.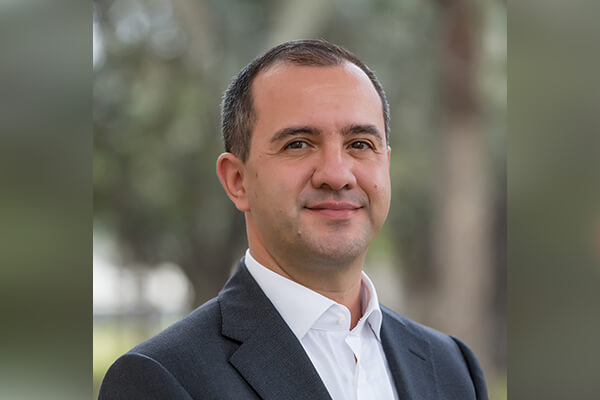 Necip Ozyucel, Microsoft Gulf's cloud and enterprise group lead, speaking to 60 Mins, said that Microsoft's recently announced plans to launch data centres in Dubai and Abu Dhabi, as well as its "intelligent edge" services are ripe for accelerating customers' innovation.
"The main, ultimate goal of customers is digital transformation, and if you look at its main drivers, there are limitless opportunities for compute and storage, structured and unstructured data," Ozyucel said. "On top of that, there are layers for IoT, which is adding new data. As soon as we have data, the AI layer comes into the picture with intelligent insights.
"The last layer is a newer thing – the intelligent edge, whose sensing and intelligence means there is no need for information to go to the cloud."
Microsoft has already announced a cloud deal with Dubai Airports at GITEX, which will see the firm use Azure and Office 365 in order to optimise a range of its technology processes. "This move will improve the way that Dubai Airports manages a whole host of different workloads," Ozyucel said. "Free Wi-Fi for airport visitors is one such workload. Its usage is very seasonal, so our cloud will match their needs as and when they need to scale up their internet usage and down."
Microsoft is also showcasing an intelligent-edge-enabled drone at its Hall 7 booth which can process data locally. "Edge device can do fundamental things without going to cloud," Ozyucel said.
He went on to concede that the concept of the intelligent edge was relatively new to the Middle East, but that firms across the region were already beginning to leverage benefits of artificial intelligence.
"The intelligent edge is much newer than cloud or IoT, but there are plenty of organisations in the Middle East that are already taking advantage of the levels of intelligence in our technology," he said. "Majid Al Futtaim Ventures is one example of a UAE organisation that is reaping the benefits of AI. AI is top of mind for the UAE, as is security. We're also innovating with modern workplace solutions to help make enterprises more creative."
Ozyucel added that the intelligent edge computing could provide an opportunity for some organisations to bypass the implementation of other technologies. "There are so many examples of how edge devices could open a new chapter for the enterprise," he said. "Drones or cameras are just two of many examples of ways that edge devices can help organisations to leapfrog cloud concerns."