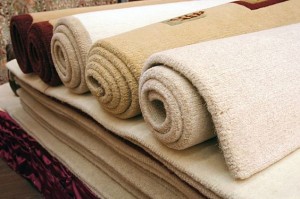 Carpet and rug manufacturer Al-Sorayai Group has completed its six-month implementation of Oracle Retail merchandising and stores applications to support its expansion into home furnishings in Saudi Arabia.
Al-Sorayai is using the Oracle Retail applications to automate retail processes between head office and retail outlets, and to collaborate better with suppliers to ensure supply meets demand of their new furniture retail concept, HomeStyle.
"Oracle's accelerated implementation tools and in-built best practice has enabled us to deploy a retail platform within six months, which is a major achievement," said Abdulatif Bakhahdlag, group IT consultant at Al-Sorayai Group.
"In addition, the Oracle applications provide a holistic view of our business, enabling us to make decisions that continually improve the customer experience and deliver value to our shareholders, as we grow," he added.
Al-Sorayai has implemented a standardised store operations platform comprising several of the Oracle Retail applications to provide a consistent customer experience. The implementation was based on insight into store and item performance and customer purchasing decisions, and was supported by Versant Technologies.
"When launching a new retail concept, the customer experience has to be excellent," said Will O'Brien, VP EMEA at Oracle Retail.
"The Oracle Retail platform enables organisations to optimize their operations, make decisions based on actionable business insights and connect customer interactions to drive that superior experience that will support the growth of the business," he added.