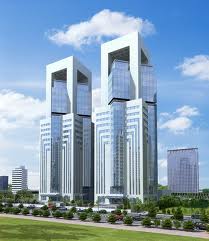 Al Othman Holding Company will deploy Avaya solutions to transform its Al Othman Towers into 'smart towers', it has announced.
SSBS, one of Avaya's strategic partners in Saudi Arabia, will deliver Avaya's solutions to the new twin towers, which are located in Khobar, KSA and will house the new Al Othman headquarters in one building and the Kempinski Al Othman Hotel in the other.
Al Othman group said it wanted to equip its tenants with a "smart office" experience. All offices will be equipped with Avaya's IP telephony and will run advanced Unified Communications features, allowing them to setup business with ease.
"The Al Othman Towers will be a signature development in Khobar and it is critical that this project delivers to businesses and visitors the most reliable, secure and highly available communications services – Avaya has given us the confidence that Al Othman Towers will be among the Kingdom's most technologically advanced towers for the benefit of our tenants," said Abdullah Al Othman, VP at Al Othman Holding.
With a centrally managed solution, Al Othman group can have a converged system delivered end-to-end by SSBS for all communications needs of the tower from the infrastructure network to communications applications.
The hotel will also be fully equipped with Avaya's top line hospitality solutions in a project that will be one of the largest structures Avaya will service in the Kingdom.
"Saudi Arabia's real estate development sector is extremely competitive and innovative communications solutions are a key differentiator.  Al Othman Group has recognised that communications are at the heart of their new Tower and Avaya welcomes the opportunity to demonstrate how the entire industry can benefit from these solutions," said Fadi Hani, MD at Avaya Saudi Arabia.