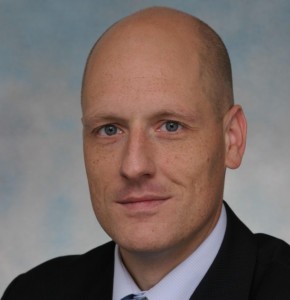 Reseller ME caught up with HID Global's Managing Director EMEA, Harm Radstaak at the recently concluded Intersec to understand the company's plans for the region. 
Could you discuss the objective of being at Intersec?
For us, it is about building a brand. Traditionally, HID is known by access control products, but over the last five or six years, we have done a number of acquisitions to strengthen the brand and our portfolio. We are very strong in enterprise as well as the banking environment. We are here for brand recognition and to meet our partners and get input from end users, which we put back in the management.
Could you discuss your business focus for 2014?
To continue to grow is our main focus. As HID has been in the region for the last 15 years, I think it is fair to say that we have a strong foothold in specific applications such as physical access control and security issues. On the other hand, we still have work to be done in getting a stronger foothold in the authentication area. This is not related to our position in the market. But this region is developing more than the Western European markets in strong authentication and convergence solutions. This is a trend that we see here as well as in the African markets. Our focus will be to embed our strategy in converged solution and we have an opportunity to get that strong foothold in this region. And we want to really focus on customer-centric strategy within this region and abroad.
Could you explain your channel expansion strategy?
We have a very determined partner programme― Genuine HID Advantage Partner Programme. We are very selective about who our partner is, what they bring, how well they stock keep to make sure that the second-tier resellers or end users is supported in an appropriate manner. We have strong partnerships existing for years in specific parts of the portfolio, in most of the application areas we cover. In other areas, we believe we have some rights over some specific key vertical industries where we want to identify strong partners in building out our market position.
How important is the region for the company?
It is a very important region. As a security company, we have a number of growth opportunities in this market, either be it in Government, infrastructure environment, healthcare or education. It is definitely an important area for us to grow our business.
How is this region different from other markets?
The cultural and the way channel partners want to be treated is different here, if you compare it to the US or European markets. As a Western European American company, there are certain traditional cultures that they have on their side of the world, which are not always understood or accepted. We need to understand and accept that there are other ways to do the business. There some areas, which we need to be sensitive towards. Earlier, when we started expanding our business in EMEA, we had multitudes of people flying to Eastern Europe, Africa or the Middle East. Over the last few years, we have substantially invested with people on ground in different regions. Our mantra is to always understand cultural, language and be in that time zone. We serve the EMEA market from around 23 countries and we invest in the region with the local people in order to be close to the customers.
How has the perception of security evolved over the years, particularly in this region?
It isn't specifically to this region only, but in a broader sense, to the complete end user environment. There is more awareness about what security really means. And it's not only from a product perspective, but also from an imbedding into the organisation perspective. Most channel partners in the security market know what vulnerabilities exist, either in access control or in software applications. Therefore, I would say the awareness for matured security products and security mature applications is improving. If we bid for a project with our partners, there is a real need for end to end secure solutions instead of just having a card or access control reader. People are more aware about the security features as well as the vulnerabilities, which is good for the maturity of the market.
Do you have any message for the channel community?
What is important for HID, is not stop and go, from a partnership perspective. We try to find the value added partners, which are long standing relations. We have been doing business with our customers or channel partners for over 10 years, which is a mutual commitment of how we want to grow that business. It is investing on both sides and sometimes taking risk on both sides. We ask our channel partners to continue to believe in HID and appreciate and thank them for the support in the last ten years.