In this month's Women in Tech, Deputy Editor Giorgia Guantario talked to Iman Ghorayeb, Director of Marketing & Communications, EMEA & APAC, at Avaya, to understand how she became one of the most influential communications professionals in the ICT industry.
An accomplished marketeer and communications professional, Iman Ghorayeb, Director of Marketing and Communications for EMEA & APAC regions at Avaya, has matured 20 years of experience in the ICT industry.
Ghorayeb came to the UAE in 2000, when she started her career at Spot On PR, a Dubai- based digital communications and marketing agency. At the time she barely knew anything about the industry, but it didn't take her long to build a strong portfolio of clients.
She explained, "Every time I made a career move, it was to move a step up. I started as an account executive and rose to the role of director pretty quickly. At the time, I worked with pretty much everything tech company on the face of the earth and with teams all around the region – I worked alongside a lot of brilliant people who introduced me to many different new practices in marketing and I'm very grateful for that."
Ghorayeb moved to a client side position in 2006, when she started working as Director of Communications for Wataniya Telecom (now Ooredoo Kuwait). Well underway to continue a very successful career, her life took a turn when she got pregnant with her first child and she decided to resign after nine months from birth.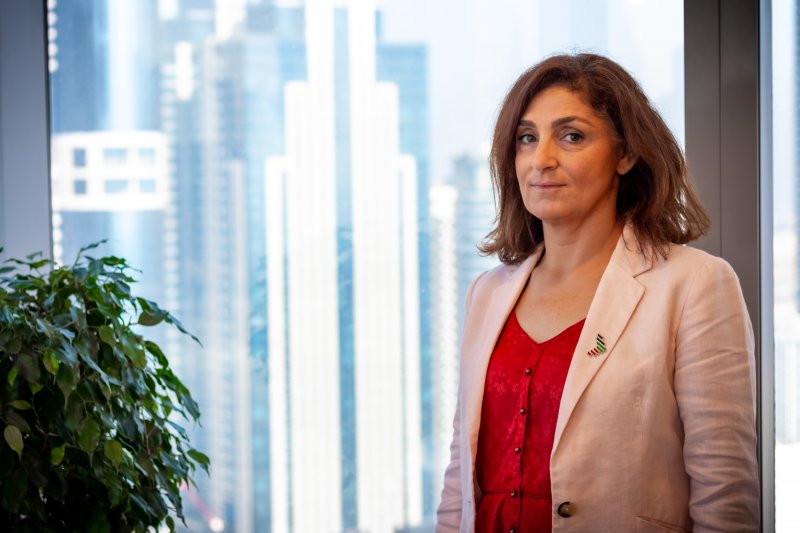 "When my child was nine months old, I decided to resign because I just felt like I couldn't do it. After that, I was unemployed for seven years, and had two more children. I completely lost touch with the industry and I had no idea when I'd be back to work.
"When my third child was able to go to nursery school, I decided to look for a job again – it took me a whole year to find one because no one wanted to give me a chance after such a long break. It was one of the hardest things I had to do in my life, but I stayed motivated and finally started working again with a PR agency, running their tech practice."
Coming into the workforce after such a long time wasn't without challenges for Ghorayeb, who felt she needed to brush up on her soft skills and adapt to the new reality of the marketing industry, which had become a lot more focused on digital. Although willing to learn and get up to speed, the communications leader found herself without a job again when the agency wouldn't put up with her learning curve.
She continued, "At the time I thought that was it, my self- esteem was at a historical low and I just didn't see how I could progress in my career. That's when I rolled up my sleeves and approached Avaya – I asked them to give me a chance and they were incredibly welcoming. We started small by building its PR and communications practice within the Middle East region. I surrounded myself with people who taught me a lot, while at the same time I shared and built on my skill set in communications. They found value in me as much as I found value in them."
Ghorayeb's career progressed quickly, reaching her current role of Director of Marketing and Communications for the EMEA & APAC regions at Avaya – a company that she explained has a consolidated diversity policy and firmly supports the women in its organisation.
"Avaya's team can spot talent, and they really nurture and encourage it to grow. They took a risk when they offered me a job after such a long time away from the industry, but they recognised my talent and my unique skill set, and they encouraged me to take it in a direction that worked for both myself and the company.
"At Avaya, we encourage voicing one's opinions and bringing new ideas to the table – especially in technology, you have to come up with innovative ideas almost every day, and having such an open-minded working environment that welcomes new voices is the key to success," she explained.
Ghorayeb praised Avaya's leadership for nurturing a culture that fosters a healthy and inclusive dialogue for all its employees.
A Silicon Valley study conducted in 2015 showed that women in tech find it hard to strike the right balance without being seen as too meek or too harsh in the workplace, nonetheless Ghorayeb found that being able to voice her strong opinions is part of the reason she's found success in her career.
"Everybody at Avaya can voice an opinion, it then depends on the individual if they want to practice this right or not. I have always taken advantage of this open culture and I know I would never be negatively rewarded for speaking my mind. Working in this kind of environment has helped me become fearless in my approach and to progress quickly in my career," she concluded.