Remote working has also proven its capabilities in delivering benefits related to virtualising unique skills and capabilities, says Shukri Eid, Managing Director, Cisco Gulf Region.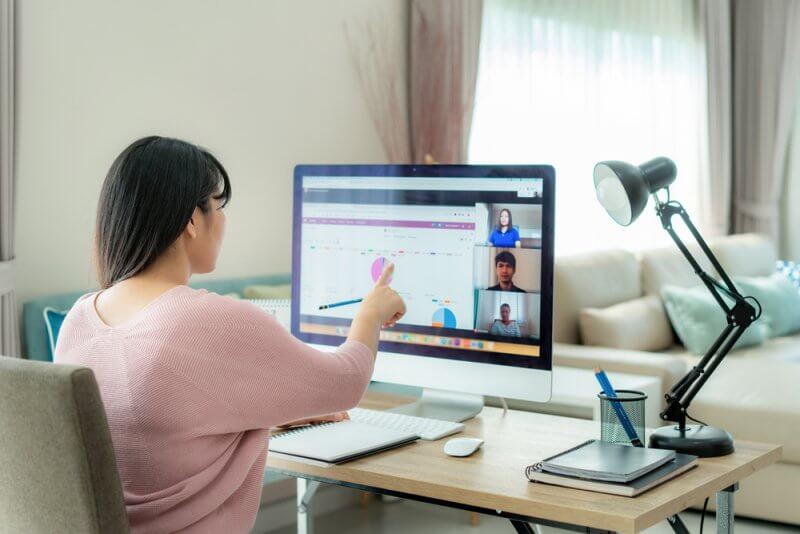 Around the world, businesses have had to adapt rapidly to the reality of having most of their employees working remotely. Although some countries are gradually returning to work, the ongoing risk of COVID-19, and the fact that remote collaboration tools have proven to be so effective, could well mean that working from home is a new reality.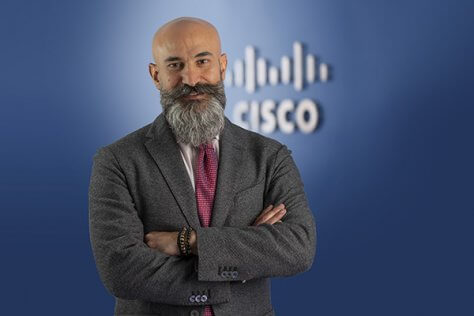 Many organisations are already considering the benefits of continuing to allow widescale remote working in future, and the fact that advanced collaboration solutions have been so successfully field-tested, by so many people, will mean that working from home is no longer going to be considered as a perk, or suitable in only a few circumstances.
In the future, staff may well expect to retain the flexibility, and the extra free time, that comes with working from home. The environmental impact of less travel for meetings, or daily commutes may be a deciding factor for some, and many employers are considering whether they can save money by reducing travel budgets, or even via renting less office space.
Beyond the direct impact of COVID-19, remote working has also proven its capabilities in delivering benefits related to virtualising unique skills and capabilities – some of which were previously restricted and only accessible in one physical location. This contributes towards creating better consumer and employee experiences, through more effective and direct communication. In turn, this will promote the utilisation of such skills and increase organisational readiness to quickly mitigate operational disruption.
Millions of users have seen how video conferencing can deliver a much more engaging experience than they would receive from a voice conference call alone, and tens of thousands of organisations are turning to video collaboration to maintain and improve connections between staff, partners and customers.
At Cisco, we have long understood the requirements and demands of remote working, and we've been refining these features in our range of solutions offered through Webex for many years. As businesses start to assess the new norm, they are also beginning to realise the central role that collaboration tools such as Webex can play.
Beyond the basic function of facilitating interactions virtually, there is great necessity for collaboration platforms to cater to a wide range of experiences, which can differ greatly depending on a number of factors. These factors can include employee preferences, the nature of the role and also more widely, the very structure and dynamics within the organisation. There are even small features which can go a long way in addressing sensitivities when it comes to video communication from home. It is therefore imperative that each business considers its day-to-day operations, just as much as they recognise which features are most important to ensure continuity, efficiency and that employee relations are maintained.
Above all, it is crucial that any video conferencing solution is easy to use, with simple, intuitive interfaces, so that home users can schedule and run meetings without hands-on tech support. Features that are crucial for work-related collaboration such as file sharing, scheduling, digital whiteboards and group chats need to be easily accessible to encourage interaction, and to improve functionality for teams. Cloud-based, multiplatform solutions, that can be accessed across laptops, mobile phones and other devices, are also essential in enabling users to connect at any time, on any device.
Some organisations are also exploring solutions which can scale to conference level, with up to 3,000 attendees and features such as interactive polling and Q&As to boost interaction. Other businesses are looking at how interactive features can be used with regards to different types of training and staff development.
In terms of performance, remote, round-the-clock assistance to resolve IT queries at rapid pace is a must. We firmly believe that robust cybersecurity and data protection should be built into any solution from the ground up.
As organisations increasingly rely on remote collaboration, these platforms, and the underlying infrastructure which supports them, will continue to grow, hosting critical information in various formats. This information may be critical not only in terms of being confidential, but also in terms of its value and the knowledge and insights it provides. Beyond also needing to be secure, virtual interaction data can be analysed to determine the extent to which effective communications have been achieved.
With tools such as Webex, organisations around the world have realised that the old ways of working are not the only ways of doing things, and that we are now in a position to develop better ways of operating, with distributed, virtual teams and greater organisational flexibility to aid continuity and growth.