Trends that will shape the transformation of networking across the Middle East will be the focus of CommScope's participation at GITEX Technology Week 2016.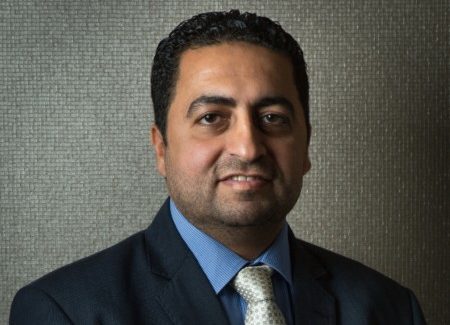 "We are in the early stages of what may be the greatest transformation of networking yet, driven by mobility, video consumption and cloud.  These consumer behaviours and technology trends are straining networks globally and require new thinking regarding infrastructure requirements of the future," said Ehab Kanary, VP of Enterprise, CommScope, Middle East and Africa.  "The new CommScope is well positioned to address bandwidth needs through a convergence of network technology, including outdoor cellular infrastructure, small cells, distributed antenna systems, fibre optic connectivity and data centre infrastructure."
Below are four key trends in the Middle East based on insight from customers and partners.
Tomorrow's data centre will see continuous growth of bandwidth needs
With the evolution of smart cities, cloud technologies and IoT applications, the landscape is changing and the need for bandwidth and connectivity will only continue to grow. Consumers' expectation for anytime, anywhere connectivity with the device of their choice has driven banks, service providers, universities, and hospitals to re-engineer their services at the front end to deliver those experiences, which then drives them to re-engineer their back office processes to manage the avalanche of big data that is a result of all this demand.
High-speed fibre networks will support the demands of the future's mobile population.  Wideband multimode fibre (WBMMF) could contribute to the next generation data centers, considering it fits the requirements of 100G and 400G and extends the adaptability of multimode data centers.
Smart buildings are the stepping stones for Smart Cities
Dubai, a leading Middle Eastern business and tourist hub which will host Expo 2020, is among those embracing ambitious smart-city goals, aiming to become the world's smartest city by 2017. Buildings and large venues will continue to be designed like the smartest of cities.
Millennials are driving changes in tomorrow's network
Millennials are so accustomed to the Internet that they would rather give up plumbing, heating and air conditioning, personal transportation and cable TV before they would go without connectivity and the electricity needed to power their devices.
Seventy six percent of Millennials spend up to two hours per day on video platforms such as Netflix and YouTube, according to a recent survey conducted by CommScope which can be downloaded here.  These trends are similar in the Middle East.
Fibre is the technology to meet today's and tomorrow's expanding bandwidth needs
Fibre is the most efficient technology to transport large amounts of data quickly and reliably.  Given the region's future plans to enter the Gigabit race with the highest speed available reaching 500 Mbps in the UAE, there will be an increased uptake in Fibre-to-the-Home (FTTH) technology, considered the fastest and most reliable way to access the Internet.
"Operators and enterprises across the Middle East are implementing the technology necessary to compete internationally and locally.  They expect to collaborate, create and connect at any time. CommScope is taking the complexity out of managing networks that are changing faster than ever before," said Joseph Habib, vice president of Service Providers, CommScope, Middle East and Africa. "Video-on-demand, online gaming, teleworking and e-Health services will undergo increased reliability as telecommunications companies invest in improving their networks' capability of carrying large amounts of data."