Dubai, UAE, 11th April, 2021: Software AG has recently released the global 'Situation Report' based on responses from IT Leaders on their views around digital transformation investment strategies. The global COVID pandemic served as a dramatic backdrop for a year of innovation and digitalisation in businesses around the globe. Almost all IT directors surveyed said their company went through digital transformation efforts in 2020, and they expect it to continue in 2021.
The research highlighted some priorities and assumptions that companies have in common, and some areas where opinion is divided on the best way forward.
IT leaders were unanimous in their belief that digital transformation is expected to accelerate significantly over the next few years with entities set out to continue investing across data and analytics, quicker processes, customer experience and integration. The predicted growth is attributed to technology implementation strategies in line with goals that include cost efficiency, customer experience, security, employee safety and environmental policy.
The interviewee companies strongly believed that their IT infrastructure and business is resilient, with a split in companies that considered to diversify their technology portfolio and those that preferred consolidating on technologies. A large majority of experts also stated that innovation will play a key role and technologies such as Cloud computing, 5G, Integration, IoT will be vital in tackling challenges as economies move towards a more digital future. In terms of the beneficiary of digital investments, customers, employees and 'the business' were all cited as top priority. Simultaneously IT leaders also predicted customer expectations to rise in the next year, given the digital shift new technologies have caused, resulting in a new kind of modern customer.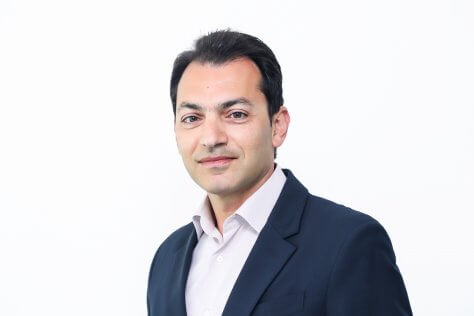 Commenting on the report, Rami Kichli, Vice-President, Gulf and Levant, Software AG said: "The UAE Vision 2021 aims to transition the country into a technology-based knowledge economy as it embraces innovation expeditiously. In 2020, despite the challenges, Software AG grew 40% given the rapid surge in demand for business resiliency through digital. This is a reflection of the country's emphasis on a digital first approach".
"We therefore continue to see an increase in digital transformation spends through 2021. As the report communicates, 2021 will bring the next wave of hyper-digitalisation and enterprises will reset goals and adopt agility. Regional entities will sustain transformation journeys leaning strongly towards digitising core processes and systems, building resilient operations, driving towards a data-driven decision-making culture. As leaders in enterprise software, we intend to support entities in the GCC in their continued effort to embrace innovation towards rapidly changing customer expectations".
Expressing views on the trends, Vijay Jaswal CTO- Middle East and Turkey for Software AG stated, "While the research was carried out in some countries, these trends are prevalent and applicable in our region too. Unfortunately, it took some to face the pandemic to realise the value that transformation brings, while many were already equipped to handle the storm. In fact, we must applaud all the government departments whose services were resilient due their agile approach to business. Additionally, they have factored in the oncoming generational change and therefore are already ahead of times. These trends are therefore to stay not only in 2021 but for a few years to come".
Of the technologies essential in 2021, global IT leaders listed the following as areas of focus: Cloud computing (67%), 5G (51%), AI (43%) and Integration (43%).
A closer look at the trends
Transformation is ready to mean transformation again
The pandemic created many challenges and uncertainties for businesses across sectors and categories. However, businesses which showcased agility shifted overnight to an almost fully digital world and remained in service while ensuring safety and wellbeing of employees and customers. Entities such as DEWA's state of the art digital infrastructure contributed to the continuity of all its services during the exceptional circumstances at the onset of COVID-19. Additionally, the entity has entered a new collaboration to upgrade and deliver advanced digital solutions, systems and services for customers in response to existing market conditions while remaining resilient. Emirates Airlines and Dubai Health Authority have also teamed up to create seamless digital verification of COVID-19 medical records for travellers making Dubai one of the first cities to implement digital verification of passenger medical records related to COVID-19. This partnership has led to a smooth process for travellers akin to pre-pandemic times.
While in the Saudi Arabia, Telecom Company (STC) introduced initiatives to ensure round the clock services during the pandemic. Initiatives such as raising network capacity to ensure continuity of daily life activities for all customers, free Internet and communication services for citizens and residents in quarantine to ensure work and life continuity and more.
The present disruption will continue to influence future trends for digital transformation agendas which focus on business conduct in a resilient and efficient manner.
Generational change will change business behavior
The Z (the first digital natives) and Y generations are rapidly altering expectations of service models across sectors. According to telecoms network solutions provider ARC, the lockdowns saw a 50 per cent rise in content delivery network traffic as a result of increased use of streaming services and a doubling in business conferencing. ARC, which is a joint-venture of Dubai–based telco du and Bahrain's Batelco, also noted a doubling in online gaming. This is a reflection of how almost everything needs to have a digital first approach in the present times.
The finance sector is also a major example where regional players are rapidly adapting to digital expectations of these new generations aiming to result in significant business benefits in the coming years. The pandemic has only expedited this. Kuwait Finance House for example went live with its open banking infrastructure to deliver an array of services, representing industry demands in late 2019 itself. Moreover, the start-up ecosystem and culture are also driving the digital revolution globally. As a digital-savvy generation, they bring expectations of agile, efficient and innovative systems and processes to interact with.  It is therefore no surprise that TIME magazine chose to launch a KID of the YEAR section focusing on these enterprising kids who are all set to shape the world based on their preferences.
Resilience-building technology is more important than big bang innovation
Companies have weathered the COVID-19 storm well. Entities such as the Dubai Health Authority, DEWA, Smart Dubai that have always been at the forefront of digital transformation even preceding COVID-10 are all examples of entities that accelerated technological changes during the pandemic keeping resilience and self-reliance as the emphasis. This further enabled them to transform, succeed and nations to continue to prosper. The momentum of this trend will continue to build as nations move towards driving economic growth.
When the world was shopping online due to the lockdown, DHL were quick on their feet to ensure an uninterrupted delivery channel for the end customer. They also played a role in securing stable supply chains for vaccines and medical goods during the COVID-19 crisis. Partnerships and collaborations facilitated by technology are key to smooth and uninterrupted business channels.