EMC has appointed Mohamed Talaat as GM of the company's Saudi operations.
Based in Riyadh, Talaat will be responsible for driving the overall strategic development of EMC business in the Kingdom of Saudi Arabia and will focus on continuing the growth of EMC operations, strengthening strategic customer and channel partner relationships in the Kingdom, as well as managing the entire business of EMC Saudi towards success.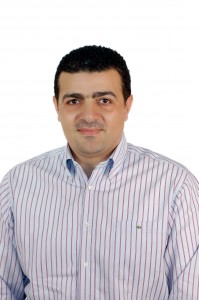 Talaat brings to EMC more than 19 years of collective experience in enterprise IT solutions and business management where he has held a number of senior positions in the region.
"Talaat brings extensive experience in the IT market and understands the Kingdom's market very well.  With his experience and leadership, I am confident that he will execute  the right vision and strategy for EMC's business in Saudi Arabia and help  bring our customers' satisfaction to higher levels while broadening our relationships with local channel partners," said Mohammed Amin, VP and GM of EMC Turkey, Middle East and Africa. "The Kingdom of Saudi Arabia is a strategic market for EMC and we are very much committed to all our customers in the region".
Prior to joining EMC, Talaat worked with Microsoft Saudi as a Director, Enterprise and Partner Group, for four years where he, while managing the Enterprise Sales Division, developed effective customers and partners oriented strategies to enhance loyalty and the overall customer and partner satisfaction.  He assisted large customers in addressing business and technology needs associated with the acquisition, adoption and deployment of Microsoft technologies and products and at the same time engaged and supported a vast enterprise partner ecosystem.
Talaat previously spent more than 12 years at Oracle where was a manager for Customer Relationship Management (CRM), Business Intelligence and Warehousing iOracle Egypt, followed by a move to KSA as its Western Region Manager.