Huawei has revealed it will invest $500 million in its enterprise service strategy, designed to support companies undergoing cloud transformation.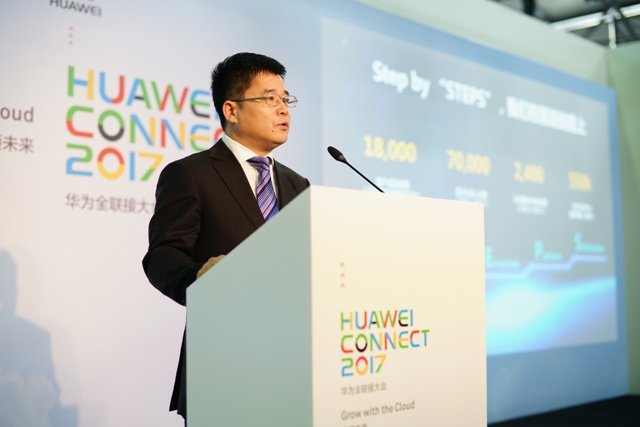 Having announced at the company's flagship ICT event, Huawei Connect 2017, that it intends to become one of the top five cloud players globally, the investment will enhance the development of cloud-based professional services, and will provide customers with "end-to-end cloud transformation service solutions," enabling them to build, use and manage their cloud platforms effectively.
"With the emergence of a 'Cloud Only' era, Huawei is adopting a long term cloud transformation service strategy to support our enterprise customers in their journey to the cloud," said Sun Maolu, President of Technical Service Department for Huawei Enterprise Business Group. "Our services strategy centres on the concept of 'Grow with the Cloud' and becoming an industry cloud enabler.
Huawei's enterprise services will focus on four key areas including cloud innovation, creating a digital platform, supporting smart operations and enabling businesses.
"To drive this strategy forward, Huawei will continue to increase its investment in the development of service solutions and Global Service Centres (GSC), as well as tools, platforms and verification labs for professional services," added Maolu. "In the next five years, we will also focus on research and development of industry clouds, increasing our annual investment by more than 50%. In addition, to meet enterprise demand for ICT talent in the cloud era, Huawei will provide a new certification scheme to train ICT architects, ICT developers and industry-specific ICT experts. By 2021, it is estimated that more than 150,000 cloud and industry-specific ICT professionals will have been certified by Huawei."
Huawei Enterprise Service has set up a Global Service Centre (GSC) in China, Romania, and Mexico, and 12 regional and local Technical Assistance Centres worldwide. These 15 centres provide 24/7 services to more than 170 countries, including technical support, remote network operation, remote delivery, and marketing and channel support.